Win A Prize-Pack In Our 'Someone Marry Barry' Giveaway!
Written and directed by Rob Pearlstein, this hilarious romantic comedy follows a trio of childhood friends scheming to find a wife for their socially inappropriate pal Barry. Their plan completely backfires when his new girlfriend Melanie turns out to be just like him. The raunchy comedy stars Tyler Labine, Damon Wayans Jr. and Lucy Punch. In honor of it's theatrical release, we're doing a giveaway!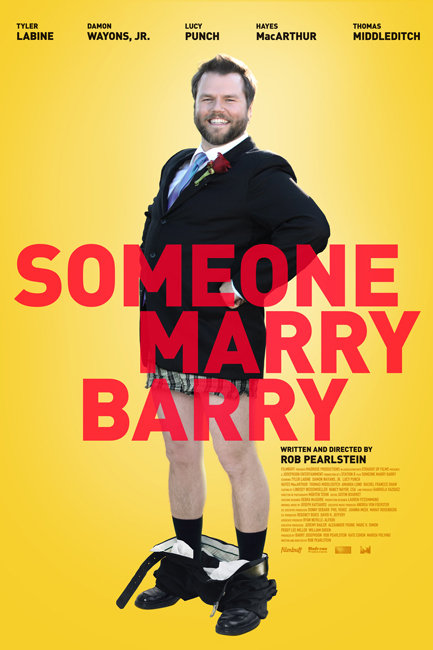 One winner will receive the movie poster signed by the cast and director, as well as a credit to watch the film for free on iTunes. 
Someone Marry Barry hits theaters February 7th! 
It's SUPER easy to enter, all you have to do is… 
1. Follow Hollywood.com on Twitter at @Hollywood_com starting Wednesday, February 5th, at 12 PM ET. Follow @Hollywood_com
2. Retweet: RT and FOLLOW to win 'Someone Marry Barry' prize pack in our #SomeoneMarryBarryGiveaway http://hllywd.co/1gMGbY5
The contest runs from 12 PM ET Wednesday, February 5 until 11:59 p.m. ET on Friday, February 21.
Prize package valued at approximately $40.