Win An Epic Prize-Pack in our 'Homefront' Giveaway!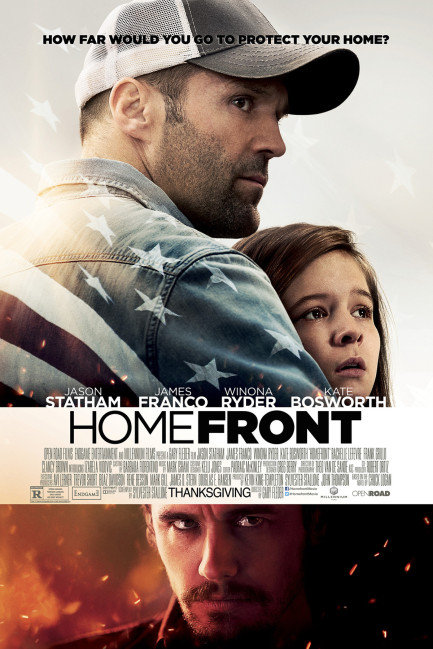 Directed by Gary Fleder, Homefront is an American action drama film based on the novel by Chuck Logan. Adapted into a screenplay by Sylvester Stallone, the film follows former DEA agent Phil Broker, whose quiet family life is quickly turned upside down when he crosses paths with a meth dealer. The stacked cast, including Jason Statham, James Franco, Winona Ryder and Kate Bosworth delivers a thrilling performance you won't want to miss. 
In honor of Homefront, we're doing a giveaway! The winner will receive a Homefront poster signed by the cast along with a copy of the book that inspired the film, signed by the author. 
It's SUPER easy to enter, all you have to do is…
1. Follow Hollywood.com on Twitter at @Hollywood_com starting Wednesday, December 4, at 12 PM ET.
2. Retweet: "RT and FOLLOW to win 'Homefront' prize pack in our #Homefront Giveaway http://hllywd.co/18CEWqX"
The contest runs from 12 PM ET Wednesday, December 4 until 11:59 p.m. ET on Friday, December 13.
Homefront is currently in theaters.