Win 'The Spectacular Now' movie poster and book signed by the cast!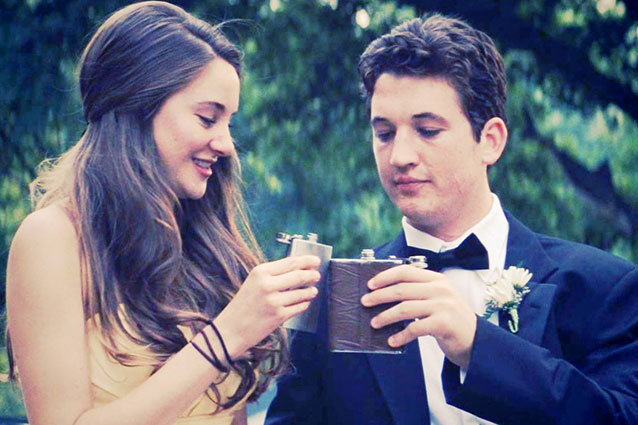 If you have yet to see the spectacular The Spectacular Now, then go see it… now.  The film's story, derived from the 2008 novel by Tim Tharp, follows high schoolers Sutter (Miles Teller) and Aimee (Shailene Woodley) as their relationship evolves and invites each party to pioneer emotional experiences. For the shy, unassuming Aimee, this new chapter invites an introduction to confidence. For Sutter, his first tustles with self-reflection… a journey that comes with no dearth of punches to the gut. The film is remarkable and manges to "take material that we've seen (and lived) before and delver it with new perfection."
In honor of this wonderful film, we've teamed up with The Spectacular Now to bring you guys an awesome giveaway!
We'll be giving away The Spectaular Now signed poster and the novel from author Tim Tharp!!
It's easy to enter, here's how:
1. Follow Hollywood.com on Twitter at @Hollywood_com starting Monday, August 26, at 12 PM ET.
2. RETWEET our tweet: "RT and FOLLOW to win @TheSpecNow signed poster and novel in our #SpectacularNowGiveaway http://bit.ly/17gZjEw"
We'll choose a winner at random and notify them on Wednesday August 28, 2013.
The Spectacular Now is realesed nationwide on Wednesday, 8/28. (Don't miss it!)