Winners List From 2012 Venice Film Festival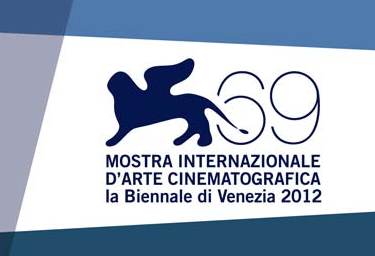 The Golden Lion Award — the prize for best movie — at this year's Venice Film Festival went to Pieta. On Saturday the film's South Korean director, Kim Ki-duk broke into not tears, but song, when he accepted the coveted award for his dark and violent picture about a loan shark.
The Silver Lion went to Paul Thomas Anderson's The Master. The drama which follows Philip Seymour Hoffman as a character based on Scientology founder L. Ron Hubbard.
Other winners include:
SPECIAL JURY PRIZE
Ulrich Seidl for Paradies: Glaube (Austria)
BEST FIRST FEATURE
Kuf (Mold) (Turkey)
BEST ACTRESS
Hadas Yaron for Fill the Void (Israel)
BEST ACTOR
Joaquin Phoenix and Philip Seymour Hoffman for The Master (United States)
BEST SCREENPLAY
Apres Mai (France)
BEST CINEMATOGRAPHY
E Stato Il Figlio (It Was the Son)
Though, anyone who got the opportunity to attend the 2012 international film festival — located in picturesque Italy — should really consider themselves a winner.
[Photo Credit: The Venice International Film Festival]
Buzz from the Venice International Film Festival 2012
'Jack Ryan' First Look: Chris Pine and Kevin Costner, Hell(icopter) Yeah!
'On the Road': Kristen Stewart Leads Trailer Worthy of Jack Kerouac