This Is What 'Wolverine' Looks Like When He's Happy — POSTER
If you were a young mutant who watched your father get murdered, and then had to deal with animalistic compulsions and claws sprouting from every which crevice of your admittedly well-manufactured physique, you'd probably be a tad miffed as well. So don't blame Hugh Jackman for looking rather moody in the below poster for The Wolverine, his second solo feature in the X-Men franchise.
As the world seems to crumble around him, Wolverine — Logan, James Howlett, Patch, whatever you wanna call him — himself seems to be crumbling, his humanity engaged in unceasing war with the monster brewing inside of him. Either that or he's just cold. Put a shirt on, Hugh, it's still flu season!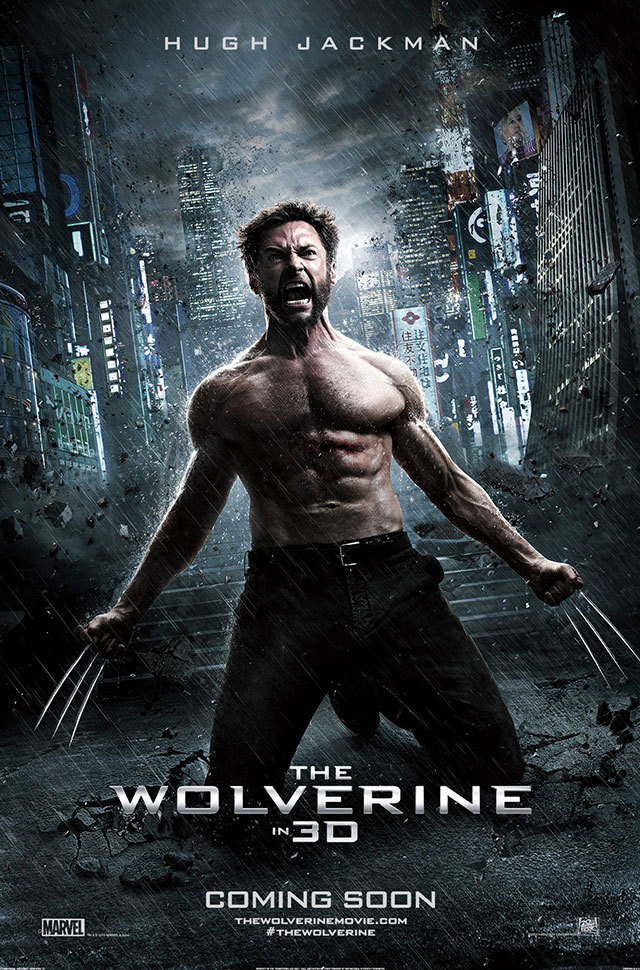 RELATED: 'X-Men: Days of Future Past' Casts A Returning Player and Two Newbies
Wolverine hits theaters July 26, with the even more exciting X-Men: Days of Future past slated for summer 2014. 
Follow Michael Arbeiter on Twitter @MichaelArbeiter
[Photo Credit: 20th Century Fox/Marvel]
---
You Might Also Like:


15 Oscar-Winning Nude Scenes


10 Insane 'Star Wars' Moments You Didn't Notice