'50 Shades of Grey' Taps 'Wolverine' Writer to Fix Up the Script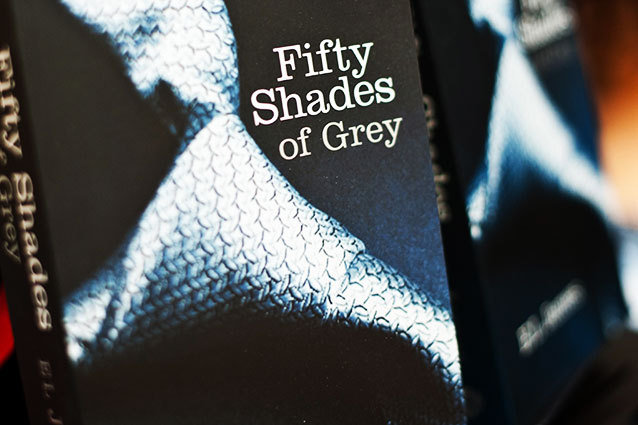 Will Oliver/AFP/Getty
Looks like 50 Shades of Grey is about to get a lot more action-packed — and not in the way you're thinking. Screenwriter Mark Bomback, who's most recent film was The Wolverine, has been recruited to help polish the screenplay for the big screen adaptation of E.L. James' infamous novel. It's an unusual choice, considering Bomback's past credits are primarily action thrillers such as Total Recall and Live Free or Die Hard. We're not entirely sure that Bomback and James were referring to the same kind of explosions, but maybe they're hoping to appease the partners who will be reluctantly dragged along to see 50 Shades of Grey. 
Bomback isn't the first screenwriter hired to attempt to salvage the script; Patrick Maber, best known for his work on relationship dramas like Closer and Notes on a Scandal was also asked to work on the project. Maber's involvement makes a lot more sense for 50 Shades of Grey, as his experience will probably be useful in adapting the relationship between Anastasia and Christian. However, the need for multiple screenwriters isn't the only problem that has plagued the film, as the original Christian Grey, Charlie Hunnam dropped out of the project and was recently replaced by Once Upon a Time star Jamie Dornan. The casting and script conflicts have resulted in the production's start date being pushed back until December.
Hopefully, Bomback's presence will bring some good luck to the project, as well as several knife fights and a high speed chase or two. If the story seems to be dragging, Christian can shoot down a helicopter, or Anastasia can be turned into a mutant. Or, they could take a more metaphorical route and pan away from the couple in bed to a series of massive explosions outside Christian's penthouse windows. Either way, Bomback knows his way around a dramatic, secret-revealing monologue, which will definitley come in handy for all of Christian's lengthy expositional speeches. 
Follow @hollywood_comFollow @julesemm