Wolves Make Liam Neeson Angry in Red Band Trailer for 'The Grey'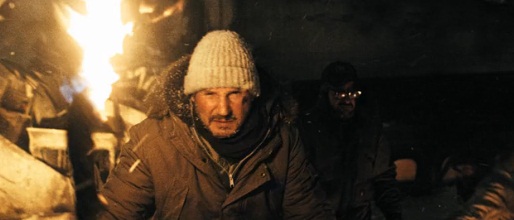 As the time nears for Liam Neeson to face off against the sub-Arctic wolves in The Grey, we can personally surmise just how awesome we think this movie is going to be. The last trailer, and the one before that, indicated a good deal of awesome—the premise alone is actually enough to spike your adrenaline to energy drink levels. But this new Red Band trailer, offering a disgruntled (wouldn't you be?) Neeson cursing ferociously about his situation, his company, and, of course, the wolves.
We get a more vivid taste of the sort of character Neeson will be playing this time around. Still a master warrior, but a less stoic version of his Taken identity. Here, Neeson seems rough and misanthropic. Perhaps a bit desperate. But an everyman, of sorts. It seems to me, even, that he's stricken with an excessive fear of flying. But none of this stops the rugged, wolf-fighting master from delivering what everyone seeking this movie wants: a heroic story of human perseverance.
Watch the Red Band trailer for The Grey below, and check out the film in theaters this Friday.
The Grey: Redband Trailer – Watch More Funny Videos
Source: Break