Woody Harrelson Breaks Every Law Imaginable in 'Rampart' Trailer
Rampart is banking pretty heavily on the "Woody Harrelson plays the most corrupt cop ever" superlative to get us interested in this film. To be perfectly honest, it is working reasonably well. Injecting the below trailer of Harrelson beating civilians, antagonizing superiors and waging a general warfare against the idea of peaceful law enforcement with the "MOST CORRUPT COP EVER" maxim makes all of it just a bit more exciting.
We've seen corrupt cops time and time again in film, so what makes Harrelson's Rampart character the be-all-end-all of the breed? As we can see below, his family would attest to his intense criminality. As would some of his coworkers, and unquestionably not just a few of those whom he has apprehended over the years…I'm sure the guy who blasts into Harrelson's car in the beginning of the trailer wasn't doing so by accident.
So, all in all, Rampart looks pretty exciting. Whether Harrelson does live up to the brand of corruption afforded to him is yet to be concluded, but the journey to determine this seems like it will be a fun one. The film also stars a pretty heavy set of talent: Ned Beatty, Ice Cube, Ben Foster, Anne Heche, Cynthia Nixon, Sigourney Weaver, Robin Wright and Steve Buscemi.
Click the photo to see the first official poster from Rampart.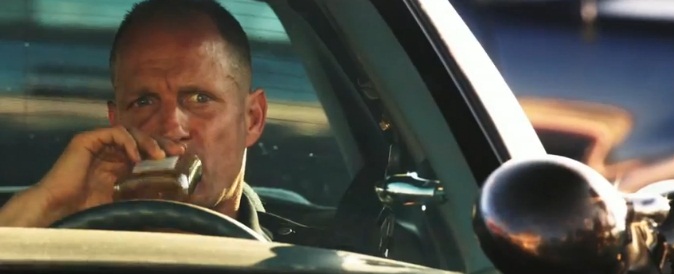 Source: Indiewire