Worst Teachers in Movies and Television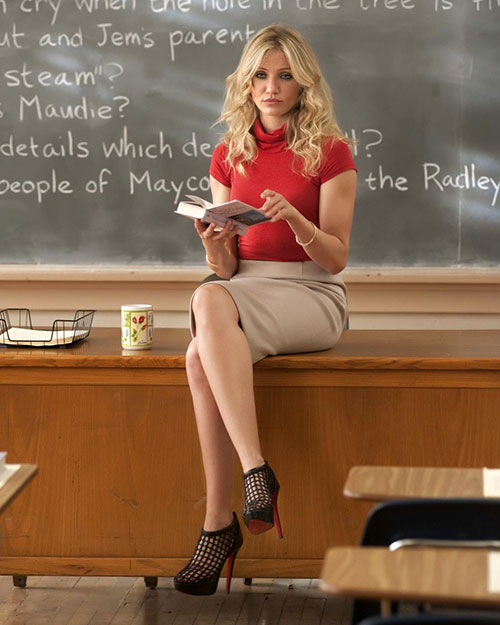 Summer is winding down, which means school will soon be back in session once again for students everywhere. That means new backpacks, new subjects, and of course, new teachers. 
And while we all dreamt of getting Mr. Escalantes or Mr. Feenys or Ms. Norburys when the new year started, there was also the looming fear that we'd get saddled with a teacher more along the lines of
Cameron Diaz
's morally and ethically corrupt Ms. Halsey in
Bad Teacher
(pictured) or
Paul Gleeson
's bitter, vindictive assistant principal Mr. Vernon in
The Breakfast Club
. Even worse, a teacher that would
literally
be out to kill you — and not just with homework or group projects — like
Helen Mirren
's titular Mrs. Tingle in
Teaching Mrs. Tingle
or the otherworldly faculty of
The Faculty
. 
From the inept (Stephen Colbert in Strangers with Candy) to the terrifying (Tom Berenger in The Substitute) to the downright evil (Imelda Staunton in the Harry Potter films) we look back at the teachers from movies and television who won't be getting an "O Captain! My Captain!" salute anytime soon. 
[Photo credit: Columbia Pictures] 
More: