'Wrath of the Titans' Director Jonathan Liebesman May Helm New 'Teenage Mutant Ninja Turtles'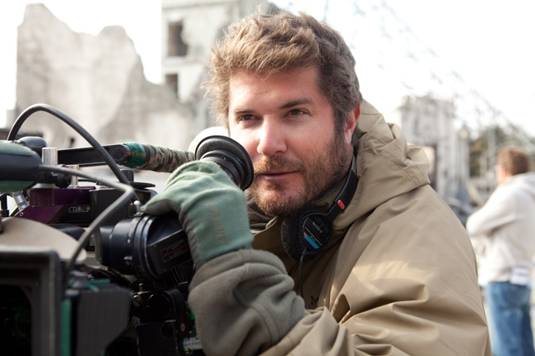 Since helming Sony's alien invasion action pic Battle: Los Angeles, Darkness Falls director Jonathan Liebesman's profile has risen significantly. The scale of that 2011 spring blockbuster made him an ideal candidate to further Warner Bros. burgeoning Clash of the Titans franchise – the qualitative results of which will be determined on March 30 when Wrath of the Titans is released. Now the 35-year-old filmmaker is looking to leave his mark on another blue-chip property – Teenage Mutant Ninja Turtles. 
Variety reports that the Paramount Pictures, Nickelodeon Movies and Platinum Dunes production – first reported back in 2010 – is interested in bringing Liebesman on board. The project has a script from
Iron Man
writers
Art Marcum
and
Matt Holloway
, and was touched up by
Mission: Impossible – Ghost Protocol
scribes
Andre Nemec
and
Josh Appelbaum
. Originally slated to hit theaters in 2011, the film looks like it can actually move forward now that the companies are looking at directors.
So the question is: is Liebesman the right guy for the job. I'm undecided at this point. So far he's made a name for himself with violent, visceral horror flicks and larger special effects driven tent-poles. The latter has definitely provided him all the experience needed to realize producer
Michael Bay
's vision for the film, but the Heroes in a Half Shell have won places in all our hearts because of the characters, not necessarily the action. I haven't seen him create protagonists as strong as any of the Mutants in any of his films to date, and that's what makes me a bit nervous. 
Whoever takes on the Turtles must understand that exploring the relationship between battling brothers Leonardo, Raphael, Michelangelo and Donatello is more important to the film's success than set-pieces and action sequences. We need to see contemporary iterations of the characters that also stay true to the heart of what they stand for, otherwise the new TMNT film will be just another rehash of a nostalgic brand.