'Wreck-It Ralph': A Trailer So Joyful It'll Recall Memories of Childhood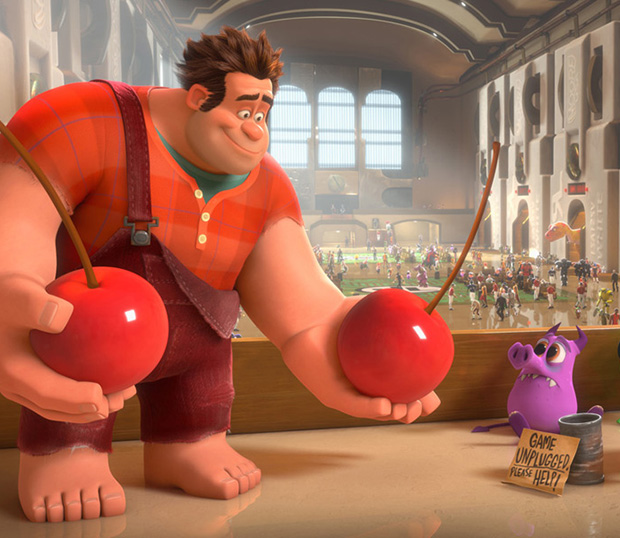 I have vivid memories of my first pair of sneakers. My mother strapped them on and brought me out back to the park behind our duplex in Flushing, Queens. It was hard to immediately grasp the freedom I had just been handed: I was allowed to run. I was allowed to go, to adventure, to be. Once this realization hit me, I had experienced the most incredible sense of excited elation that I have, to date, ever felt. Until now. Until the new trailer for Wreck-It Ralph.
There might have been a few comparable moments in the intermittent years, but I don't want to sell the trailer short: Wreck-It Ralph looks like it is going to be nothing short of a masterpiece. John C. Reilly's journey to escape his fate as arcade villain and become a genuine hero promises both unremitting comedy and sincere emotionality. As Ralph laments his destiny with recognizable fellow video game villains (Bowser and Dr. Eggman a.k.a. Robotnik, among them — the mass of cameos providing a good deal of geeky enjoyment), we are encouraged to understand that this is a story about being who you believe you are meant to be, not who others believe you are meant to be.
Ralph ventures beyond the confines of his own 8-bit game into new territories: a first-person shooter and an apparently candy-themed kart racer game as the two highlighted in this trailer. As the video carries on, visually stimulating worlds are introduced, fun characters (with voices like Sarah Silverman, Jack McBrayer, and Jane Lynch) are welcomed, jokes and cameos are packed in, and the ever important messages of loving yourself and becoming whatever you want to be are fostered. Wreck-It Ralph has just earned the title of "must see."
Wreck-It Ralph comes out November 2. Check out the trailer below, and then go get a new pair of sneakers and run around outside. But not too far from the house! That was the rule. 
[Photo Credit: Disney]
More:
'Wreck-It Ralph': Director Rich Moore on Casting Comedians and Video Game Favorites
'Wreck-It Ralph': Video Game Nirvana Just in Time for 'E3' — TRAILER & PICS
Comic-Con 2012: 'Wreck-It Ralph' Footage Packs Non-Stop Video Game Jokes
From Our Partners:

Bill and Giuliana Rancic Share First Photo of Baby Edward Duke — PHOTO
(Celebuzz)

(Celebuzz)