'Wreck-It Ralph' Promos Go Vintage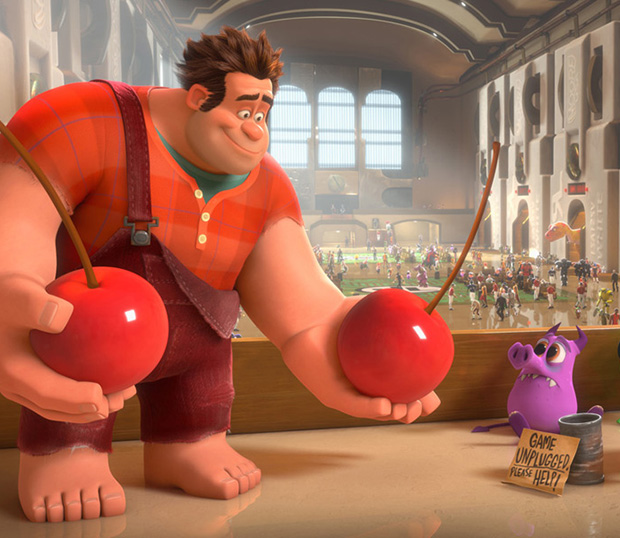 In a clever marketing campaign for Disney's upcoming animated movie Wreck-It Ralph, the video game behind the titular character gets a make-under of sorts. The studio has just released a vintage-looking commercial for "Fix It Felix, Jr.," the arcade game from which Wreck It Ralph (John C. Reilly) escapes to end his reign as a bad guy.
This retro ad has all the components to take us back to the days before you could log onto the web and play any game you want. Back to the days when you actually went to the arcade to play. It even has the realistic feel of spotty antenna television.
Check out the commercial below:
Disney's use of nostalgia to promote an upcoming movie is nothing new. When Toy Story 3 was making its PR rounds, Pixar released this awesome vintage ad for Ned Beatty's Lots'-o-Huggin' Bear:
Another clever marketing campaign that hit the web recently comes care of Pixar's upcoming Monsters University, the prequel to Monsters Inc. Since the movie focuses on Mike (Billy Crystal) and Sully's (John Goodman) collegiate years, Pixar has launched an extremely authentic college website for Monsters University. Check it out here.
Monsters University doesn't hit theaters until June 21, 2013, but Wreck It Ralph debuts November 2.
Follow Sydney on Twitter @SydneyBucksbaum
[Photo Credit: Walt Disney Pictures]
More:
'Wreck-It Ralph': A Trailer So Joyful It'll Recall Memories of Childhood
Wreck-It Ralph': Director Rich Moore on Casting Comedians and Video Game Favorites