Writer Hired To Pen Marvel's 'Black Panther' Film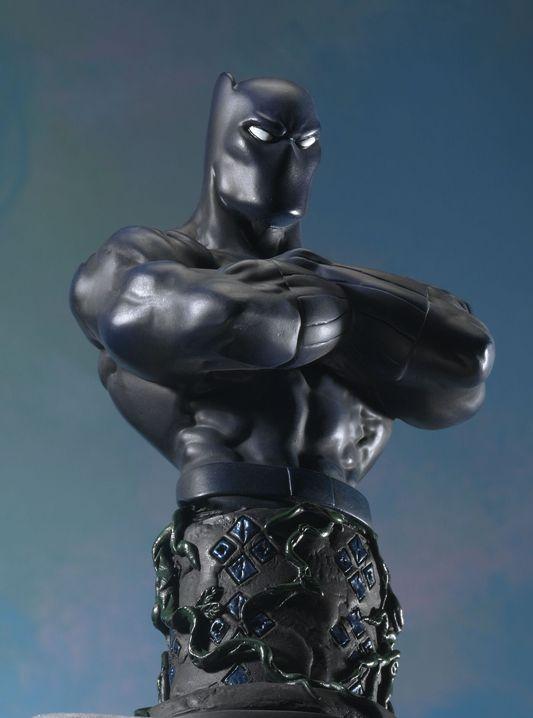 After years of "we're doing it, but now we're not doing it" tom foolery, it looks like Marvel Studios is finally going to commit to making films based on characters that aren't household names. The Hollywood Reporter says that the company has hired Mark Bailey, a documentary worker who helped bring the haunting 2007 film Ghosts of Abu Gharib to the screen, to pen Black Panther, the studio's long-in-development adaptation of the masked African warrior prince.
The Black Panther first appeared in the pages of the Fantastic Four comic in 1966 and is considered the first black hero in mainstream comics. Hailing from a fictional African country called Wakanda, the Panther is really T'Challa, prince of the nation and a natural warrior who fights to defend his people and the rich vibranium deposits found within the soil of his kingdom (Vibranium, a fictional metal, is the otherworldly material used to create Captain America's impenetrable shield).  A movie version was in development at Columbia Pictures in the early 1990s with Blade star Wesley Snipes on board to star in an Indiana Jones-style adventure.
After lots of corporate exchanges of the rights to the character, which jumped from Artisan Entertainment to Lionsgate and finally back to Marvel, the studio sat on the property as it brought heroes like Iron Man and The Incredible Hulk back to the screen. Now, with a powerful corporate parent in Disney it appears that the company is keen on bringing lesser-known characters like Panther to the silver screen. Though Bailey may seem an odd choice to script a film like this, his involvement suggests a focus on true events effecting Africa and its people, from the exploitation of its natural resources to the tyrannical rule that warlords hold over its people. Executed with care, this could be one of the grittiest comic book adaptations ever.
Source: THR