Writers Chosen By Universal Gods for Jim Carrey-Led 'Bruce Almighty' Sequel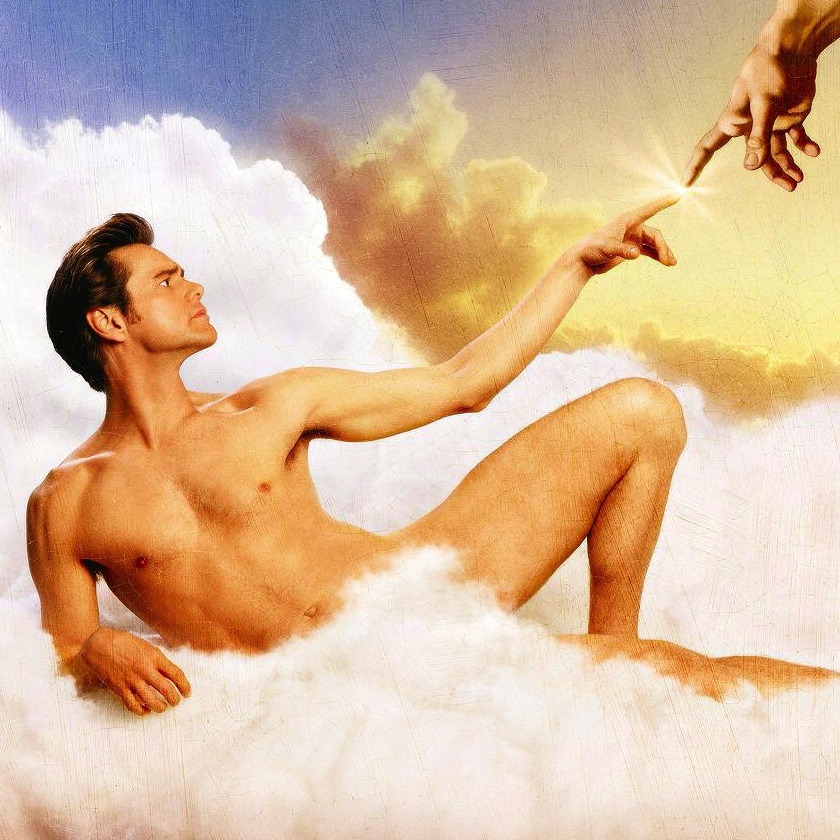 Jim Carrey used to be the box office king of Hollywood comedies. 1994's Ace Ventura: Pet Detective kicked off a nearly two decade-long run of successful comedies, from Dumb and Dumber to Liar Liar to Me, Myself & Irene to his most recent Yes Man. Peppered throughout are risky choices only a bonafide star could make—Truman Show, Eternal Sunshine, I Love You Philip Morris. You can't blame Carrey for not trying.
But for those wondering when Carrey is going to jump back into his zany antics of yesteryears, do not fret: Universal is in the beginning stages of sequelizing one of Carrey's more successful, modern hits, 2003's Bruce Almighty.
The studio actually made a sequel to the divine comedy in 2007, the mega-flop Evan Almighty which spun off Steve Carrell's character from the original into a Noah's Ark tale. Now the plan is to draw the original leading man back to the franchise, with a new script by Hot Tub Time Machine and Yes Man writers Jarrad Paul and Andrew Mogel. Details on the plan for the follow up are scarce, but it's safe to assume Morgan Freeman's God will return with a new, heavenly mission for Bruce that will inevitably force Jim Carrey to make some funny faces. I'm OK with that.
But when (and if) a Bruce Almighty sequel actually happens and hits theaters, it will have been ten years since the first movie debuted. Are people really hankering to return to this story? Will they greet Carrey back with open arms? The comedic star dropped hints that he was game for the movie this summer, so the whole thing might closer to creation than we think.
Next on Carrey's plate is the magician comedy Burt Wonderstone with his former Alimighty co-star Carrell. Forces collide!
="font-style:>
Source: Variety