'X-Men: Days of Future Past': A Returning Face and Two New Ones Join The Cast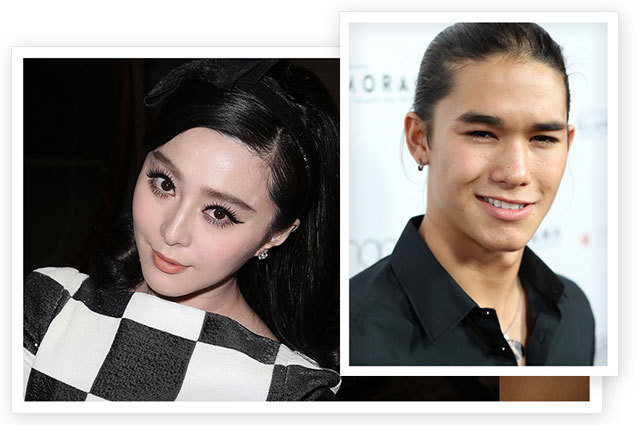 He's done it again! Ever since X-Men: Days of Future Past director Bryan Singer took it upon himself to be his own movie's publicist, he has revealed many new castings via his Twitter. Friday was no exception, as Singer posted a photo of a production office wall of actors' headshots with the caption, "3 #Oscars, 6 #GoldenGlobes, 1 #BAFTA, 2 #Emmys, 2 #Tonys, 5 #Oliviers, 1 #Ceaser – Now let's blow s**t up! #XMEN." 
Along with the previously reported castings, Singer's photo revealed three new names joining the film – well, more accurately two new names and one returning. Fan Bingbing, a Chinese actress best known for Double Exposure will be playing the teleporting mutant Blink. Daniel Cudmore is reprising his role as Colossus from X2 and X-Men: The Last Stand. Boo Boo Stewart, best known for his role in The Twilight Saga, also joins the cast.
RELATED: 'X-Men: Days of Future Past' Director Teases Professor X's, Young and Old
Bingbing, Stewart, and Cudmore join previously cast Hugh Jackman, Ian McKellen, Patrick Stewart, James McAvoy, Jennifer Lawrence, Michael Fassbender, Nicholas Hoult, Anna Paquin, Ellen Page, Shawn Ashmore, Peter Dinklage, Omar Sy, and Halle Berry.
Check out the full photo below to get a glimpse of our new X-Men!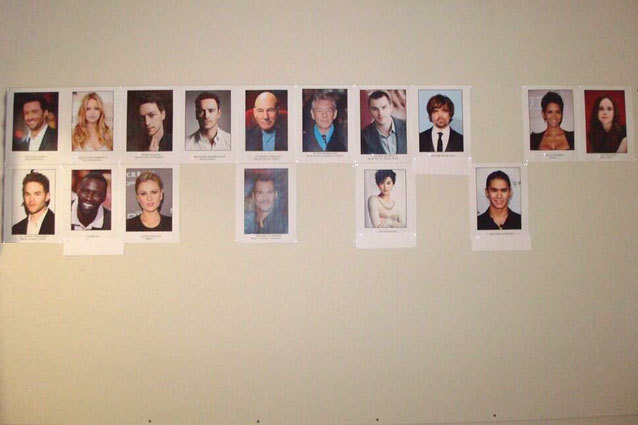 X-Men: Days of Future Past hits theaters July 18, 2014. 
Follow Sydney on Twitter: @SydneyBucksbaum
[Photo Credit: Getty Images/Twitter]
---
You Might Also Like:


Topanga's Revealing Lingerie Shoot: Hello '90s!


15 Hot Sci Fi Sex Scenes