'X-Men': Paquin, Page, and Ashmore Return for Latest Sequel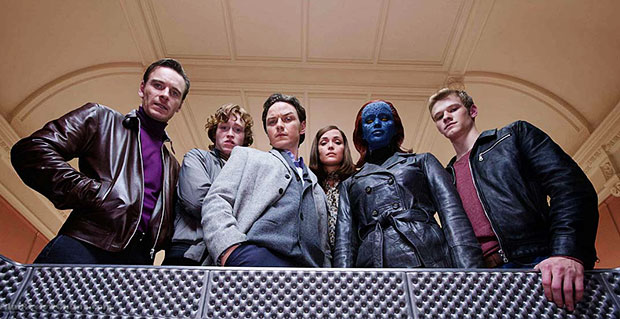 Thank goodness for Twitter. Had it not been for our semi-obsession with stalking all things #XMen, we would have never heard the latest on Days Of Future Past. According to the original film's first director, Bryan Singer — who is back behind the wheel for the fifth flick — some of our favorite mutants (and we're not talking Ninja Turtles!) will be back for the 2014 film.
The famed director — who passed on the third and fourth films to direct Superman Returns instead — tweeted about the return of Rogue, Iceman, and Kitty Pryde. "Very excited to welcome #annapaquin, @ellenpage & @shawnrashmore to #XMen #DaysOfFuturePast — thank you, @BrettRatner for letting them live!" Brett Ratner was the director behind 2006's The Last Stand, which did well at the box office, despite receiving mixed reviews from film critics.
The latest news adds more big names to an already inflated cast. Late last year Singer confirmed the return of James McAvoy, Jennifer Lawrence, Michael Fassbender, and Nicholas Hoult who will star alongside heavyweights Hugh Jackman, Patrick Stewart, and Ian McKellan.
With so many big names we can't help but wonder how they're going to make room for them all. The film hits theaters on July 18, 2014.
[Photo Credit: 20th Century FOX]
More:
'X-Men': Fassbender, McKellen, McAvoy, Stewart Unite for 'Days Of Future Past'
'X-Men: First Class' Sequel Will Feature More Michael Fassbender
Major X-Men Death Rocks Internet — But Do Comic Heroes Really Ever Die?

J. J. Abrams and 'Star Wars': Has the Lightsaber Been Passed to the Right Director?