7 Times We Fell in Love with Dory
Everyone's favorite forgetful fish is coming back to our screens this week in Finding Dory, the agonizingly overdue sequel to Pixar's Finding Nemo, Ellen DeGeneres' memory-challenged blue tang fish is taking a well-deserved lead role this time, and will no doubt make us laugh, cry, laugh again, then do both at the same time for a bit. We can't wait, and here's why we love her so much.
1. Every Time This Happened
We feel your pain, Dory. We really do. This is all of us, halfway through every conversation we've ever had.
2. Speaking Whale
For anyone who's ever made any and all of those faces during normal conversation.
3. Just Keep Swimming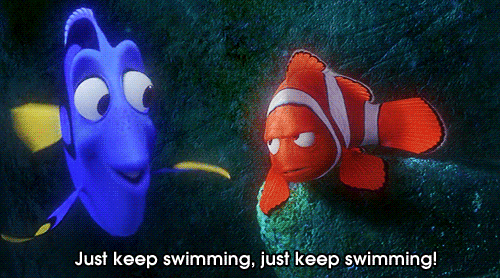 Has Pixar ever produced wiser words?
4. I'm Home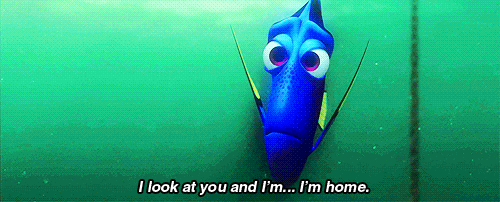 There's, uh, there's just something in my eye, OK? Leave me alone!
5. You Got a Problem, Buddy?
Well, do ya?
6. She Knows What Friends Are For
Namely, to shield us from turtles.
7. He Shall Be My Squishy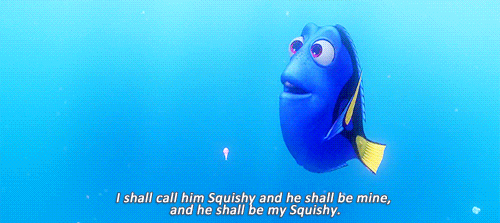 This is basically how we all feel about you, Dory.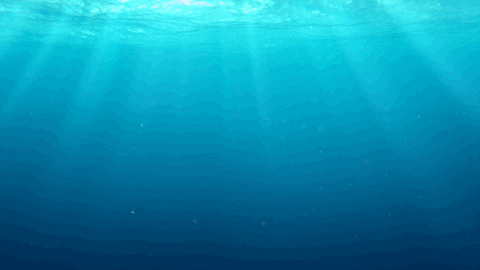 Finding Dory swims into theaters Friday, June 17, 2016.