Yes, A 'MacGyver' Reboot is Happening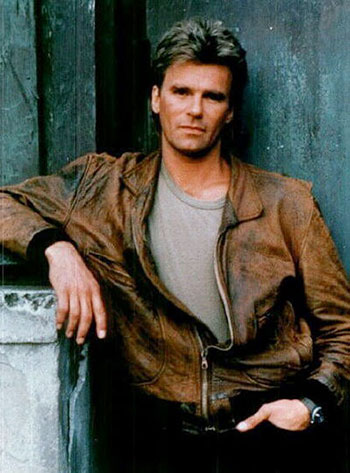 I know exactly what you're thinking: Bond. Bourne. Hunt. MacGyver. Yep, you heard that last one correctly: MacGyver. Men in America need a real role model, you see. No more of these suave, three-steps-ahead-of-you thinkers, with their big guns and fancy gadgets and crazy top-secret government training. It's time for a real crafty man to jump back into the fold. Which is why James Wan is in talks to direct a movie based off the popular extreme DIYer, MacGyver. The film is being headed up over at New Line, says Variety, and the company has decided to chat up Wan about helming the reboot after his supernatural horror flick, The Conjuring performed well with test audiences, therefore pleasing the good ol' boys running the studio.
For those that have somehow never heard of the famous TV agent, the movie version of MacGyver would be based on the popular 1980s TV series starring Richard Dean Anderson. The show followed his Angus MacGyver while he fought criminals the old-fashioned way: without guns or heavy weapons, just good old ingenuity to fight his weekly bad guys. Wits and whatever's lying around—not quite what Bond's MO is, huh? The show was a big hit for ABC—running seven years and subsequently spawning two made-for-tv movies.
So far, no plot details have leaked to the press, though it is being reported that the script's first draft was penned by Jason Richman, most recently worked on by Brian and Mark Gunn. Uber-famous cinema family, Martha and Raffaella De Laurentiis are producing through their Dino De Laurentiis Company with Lee David Zlotoff. No word on how prominently pens and gum will be featured in the upcoming version.
Hollywood.com has reached out for comment, but did not hear back at the time of publication.
Are you excited about a MacGyver reboot? Let us know in the comments!
[Photo Credit: ABC]
Follow Alicia on Twitter @alicialutes
More:
'MacGyver' Creator to Craft a Lawsuit Against 'MacGruber' Guys?
Casting 'David Petraeus: The Movie!' (Because It's Bound to Happen)
From Our Partners: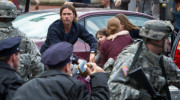 Brad Pitt Fights Zombies, Bad Hair(Moviefone)

Daniel Day-Lewis' Most Insane Movie Makeovers
(Moviefone)