You Won't Recognize Tim Heidecker in 'The Comedy' Trailer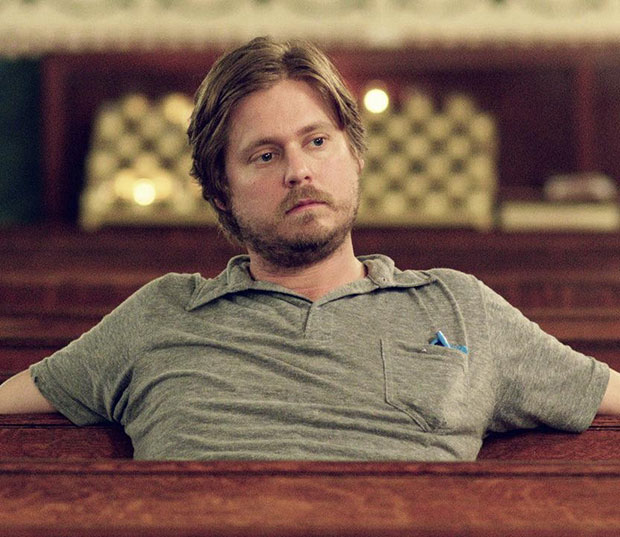 One of the first films I saw at the 2012 Sundance Film Festival was Tim and Eric's Billion Dollar Movie, the debut feature from comedians and Adult Swim mainstays Tim Heidecker and Eric Wareheim. The movie impressively adapts the duo's absurd, frenetic style — a recognizable extension of their TV efforts Tom Goes to the Mayor and Tim and Eric Awesome Show, Great Job!. Simply put, Billion Dollar Movie's fury of jokes kill.
Days later, I saw Tim Heidecker's second Sundance appearance: The Comedy. The premise ("An aging hipster in Brooklyn, he spends his days in aimless recreation with like-minded friends in games of comic irreverence and mock sincerity") made the film sound like a darker twist on the same formula. I could not have been more wrong.
The first trailer for director Rick Alverson's meditative, frightening examination of youth culture has debuted, and it's immediately apparent that Heidecker is embarking into new territory. His comedic tactics are there, but gone is the playful exterior that turns oddities into jokes. Heidecker's character Swanson is relentless in his commitment to making light of every situation. Back at Sundance, I compared the unhinged mentality to Robert De Niro's Travis Bickle in Taxi Driver. I stand by the comparison. The trailer only hints at Heidecker's subversive nature and Alverson's unflinching approach to showcasing it.
The Comedy, which costars Wareheim, Kate Lyn Sheil, and LCD Soundsystem's James Murphy, is one of the year's best. Whether you're a Tim & Eric fan or not, make sure to track it down when it hits VOD on October 24 and in theaters November 9. Watch the trailer in HD at Apple.
Follow Matt Patches on Twitter @misterpatches
[Photo Credit: Tribeca Films]
More:
Sundance 2012: Controversial 'The Comedy' Is Comedian Tim Heidecker's 'Taxi Driver'