'You're Next' Teaser Posters Arrive Just In Time To Ruin Your Spring
You know the old saying: March comes in like a lion and out like a bloody, murderous, demonic-looking lamb. At least, that's what we'll have to change it to now that the folks behind the buzzed-about horror flick You're Next have released these creepy teaser posters this month. 
RELATED: 'You're Next' is a Horror Buff's Dream Come True at SXSW
The unnerving images of a new crop of horror villains wearing the bloody likeness of once-cuddly Spring-related animals like lambs and bunnies with the tagline "Did you remember to lock your door?" should pretty much ensure that you will do just that this and every season until the end of time. 
RELATED: 'Evil Dead' Takes SXSW on a Gory, Grisly Ride
If the posters intrigue you as much as they send a chill down your spine (those Easter baskets aren't going to seem quite as adorable or delicious on Sunday, now are they?), the countdown for August 23rd when Adam Wingard's You're Next finally hits theaters might feel especially long. The long-gestating home invasion movie about a family who becomes terrorized by a pack of arrow-wielding masked menaces — which has been pleasing sufficiently freaked-out audiences on the festival circuit, including a lively, vocal, entertained SXSW crowd earlier this month — will not only be worth your wait, but just as effing scary as the posters would lead you to believe. 
Check out the teaser posters for You're Next below. Happy Spring!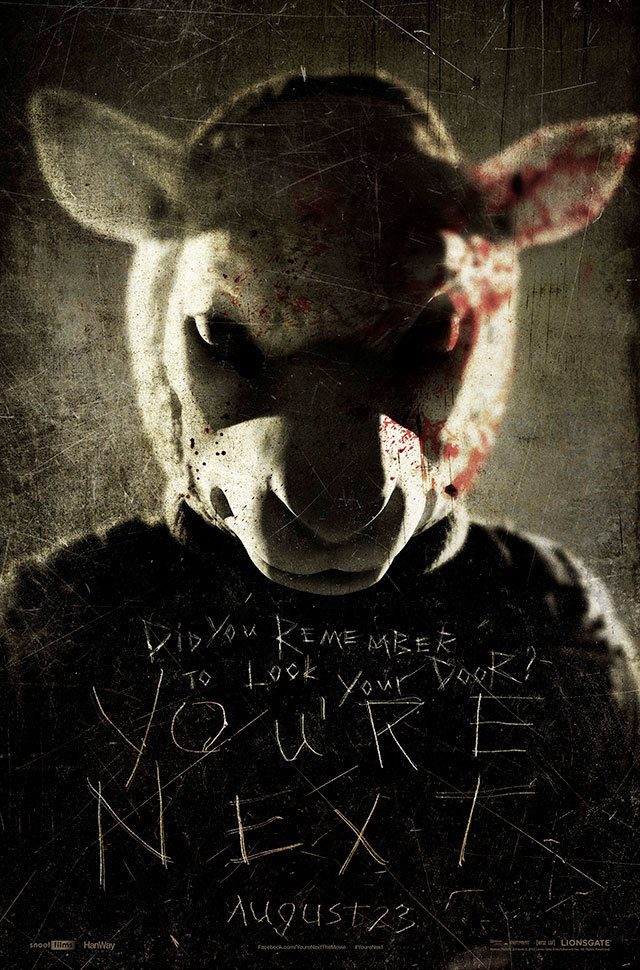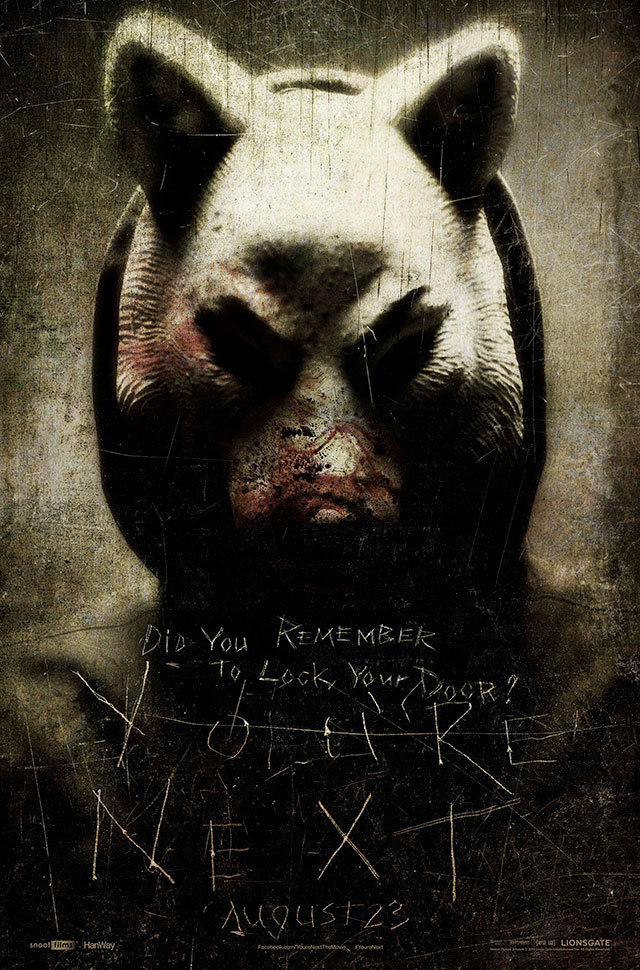 [Photo credits: Lionsgate]
Follow Aly on Twitter @AlySemigran
---
You Might Also Like:


15 Oscar-Winning Nude Scenes


10 Insane 'Star Wars' Moments You Didn't Notice