Zack Snyder Casts German Actress Antje Traue For 'Superman' Villain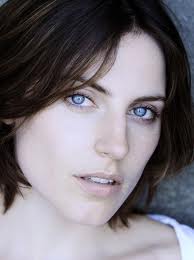 Everyone who has been cast in Warner Bros. anticipated Superman reboot has more or less been around the block. From parental figures Jonathan (Kevin Costner) and Martha (Diane Lane) Kent to Lois Lane (Amy Adams) and main antagonist Zod (Michael Shannon), there are plenty of Oscar wins and nominations littered throughout the careers of these performers. To be frank, the most inexperienced actor in the cast (but no less capable) is the Man of Steel himself, Henry Cavill (though as a star of Showtime's The Tudors and a veteran of films like The Count of Monte Cristo and Whatever Works, he's not exactly new blood either). That is, until today.
Deadline is reporting that the studio has landed its female villain. Though the character is still unconfirmed (it could be Ursa, Zod's accomplice from the first Superman film and its sequel, or another Kryptonian lady named Faora who serves Zod loyally), it looks like German thesp Antje Traue may have the role in her hand. Not sure who that is? No worries, neither do we. All we can tell you is that she appeared opposite Ben Foster and Dennis Quaid in 2009's sci-fi/horror hybrid Pandorum and will star this year in the Renny Harlin-directed thriller 5 Days in August. Warner Bros. has been questionably silent on this rumor that's spread like wildfire over the interwebs for the last few hours, so I'm not entirely sure of the merit of the scoop. But she does bear a slight resemblance to Sarah Douglas, who played Ursa in the late '70s so I can see where this may be going.
We'll report back with confirmation as soon as we can.