'Zero Dark Thirty' Bumped to January… Just in Time for Oscars Season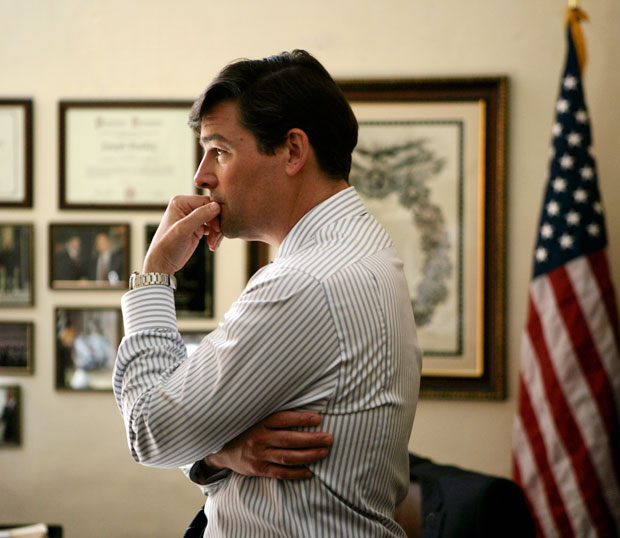 Considering how long it took to actually catch Osama bin Laden, we have to be understanding that a movie about the endeavor is facing a few delays. Kathryn Bigelow's highly anticipated Zero Dark Thirty, originally scheduled for a Dec. 19 national release, will instead only feature in New York and Los Angeles on this date and will put off its wide opening until January.
Hollywood.com has confirmed that The Hurt Locker director's Navy SEALs pic will open in additional markets on Jan. 4 before its ultimate complete release on Jan. 11.
The relocation will free ZDT of Christmastime competition like The Hobbit, Jack Reacher, This Is 40, Django Unchained, and Les Misérables.
And there's another piece of ostensible strategy backing the new wide date: with a release before the end of 2012, Zero Dark Thirty will still be eligible for Academy Award nominations… and it seems to be banking on getting some. Jan. 10, one day prior to the national opening, marks the announcement of this year's Oscar nods. If the film earns recognition, this should significantly bolster its appeal come its countrywide release, and should result in a much more profitable opening weekend.
Looks like the Navy SEALs aren't the only ones with some tricks up their sleeves.
[Photo Credit: Jonathan Olley/Sony Pictures]
More:
'Zero Dark Thirty' Is an Action Movie Pulled from the Headlines — TRAILER
'Zero Dark Thirty': A High-Intensity Hunt for Osama Bin Laden — TRAILER
From Our Partners:

Exclusive New 'Twilight: Breaking Dawn' Trailer!
(Moviefone)

(Moviefone)