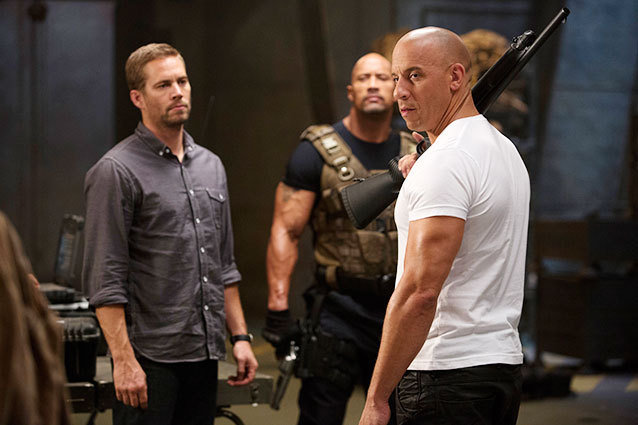 This was an absolutely monumental box office weekend with an unprecedented $314 million for the F-S-S-M period and easily the biggest Memorial weekend (and one of the biggest weekends of all-time!). Christmas weekend of 2009 had a bigger F-S-S total of around $270 million, but for a four-day holiday total this is the runaway winner.
A perfect storm of hits led to this incredible weekend with going out to the movies proving itself to be the first choice for outside of the home entertainment. No question that this year's combo of Fast & Furious 6, The Hangover Part III, Epic and the continued strength of Star Trek: Into Darkness, The Great Gatsby and Iron Man 3 was irresistible to audiences looking for a fun time at the nation's movie theaters over the extended holiday frame.
UPDATED on Monday: Top Movies for Memorial Weekend (4-day estimates for Fri. May 24 - Mon. May 27) - This will be biggest Memorial Weekend ever with $316M overall!
Rank     Movie     Gross     Theaters     Avg.Per     YTD     Distributor
01     Fast & Furious 6     $120.0M     3,658     $32,810     $120.0M     Universal
02     The Hangover Part III     $51.2M     3,555     $14,406     $63.0M     Warner Bros.
03     Star Trek: Into Darkness     $47.0M     3,907     $12,030     $155.8M     Paramount
04     Epic     $42.6M     3,882     $10,974     $42.6M     Fox
05     Iron Man 3     $24.35M     3,424     $7,112     $372.4M     Disney
06     The Great Gatsby     $17.02M     3,090     $5,508     $117.8M     Warner Bros.