Friday Daily Box Office Rally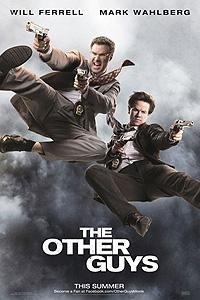 First Place - Will Ferrell and Mark Wahlberg in Sony's 'The Other Guys' takes the top spot at Friday's box office with $13.2 million and thus could post a bigger than expected gross in the mid-30's and possibly give Ferrell his second best debut weekend ever.
Second Place - Disney's 'Step Up 3-D' danced its way into the third spot with a first day gross of $6.6 million and could have a weekend in the low 20's if interest boosts on Saturday.
Third Place
- 'Inception' from Warner Bros. earned $5.5 million on Friday as the top film in the nation for the past three weeks, heads into its fourth weekend with remarkable strength and $214.6 million in in dream factory bucks.
Full top 12 estimates to be released by Hollywood.com box office on Sunday morning.