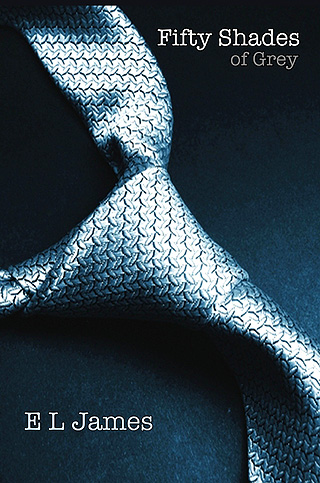 If you thought the erotic novel Fifty Shades of Grey by British author E.L. James was racy, wait til you hear it set to music. No, there's no talk of a musical. At least not yet. (But there is going to be 50 Shades of Grey lingerie and perfume. We wish we were kidding!)
Late Night host Jimmy Fallon introduced a new segment on his show called "Fifty Shades of Grey Karaoke". The idea he says is to "combine the beautiful music of The Roots with the morally depraved words of the erotic smut peddler E.L. James and her dirty novel, Fifty Shades of Grey."
The game consisted of three male audience members singing selected passages from the best-selling book. The audience voted on which guy did the best — and would be awarded the prize of a brand new karaoke machine. But with lyrics like "chocolate hot fudge brownie sex with a cherry on it," can anyone really be a winner? See all three renditions below.
More:
Ian Somerhalder is Ready to Get Down in Fifty Shades of Grey
Angelina Jolie's 50 Shades of Grey: When Big Stars Just Don't Work