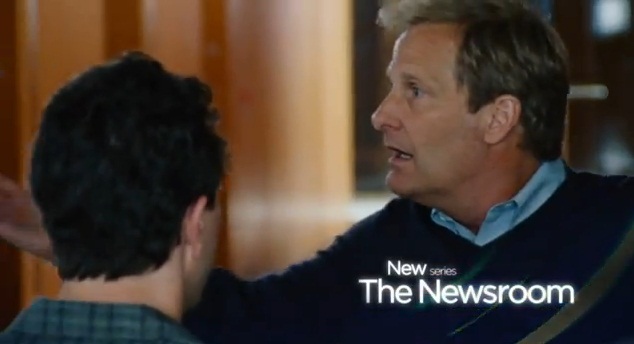 And one long-standing rumor has been that the main character, played by 
Jeff Daniels,
is based on ousted MSNBC political commentator Keith Olbermann. 
Not true, says Sorkin. 
He told The Hollywood Reporter, "I spent less than 10 minutes with Keith; those reports are false. I spent two days at MSNBC, I spent a few days at Fox, a few days at CNN. In the time I was at MSNBC, we talked for a few minutes in his office, about sports mostly."
He added that those 10 minutes with Olbermann didn't turn into much more than a quick chat. "My relationship with Keith has been mischaracterized in the press; we don't know each other very well. I admire him a lot and I think he's a guy I would like to know, but I had never met him when I wrote
SportsNight
; I went and I hung out at Bristol, Conn., at ESPN, and I didn't meet him until after the show was on the air. The second time I met him was last year with this. We're not BFFs; we don't talk."