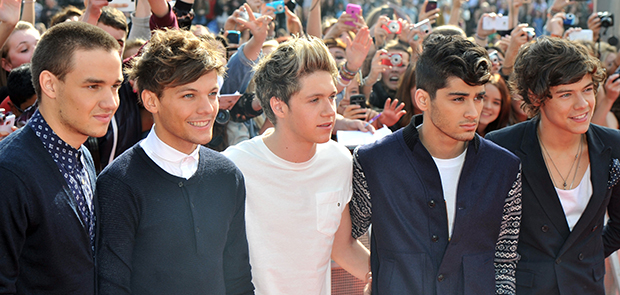 When you're part of an internationally known boy band, fans are bound to shower you some pretty unusual gifts. The boys from UK power group One Direction — Harry Styles, Niall Horan, Louis Tomlinson, Liam Payne and Zayn Malik — have certainly received their share of strange ones. 
When asked to name the weirdest presents they have ever received, the boys mentioned a box of mushrooms dressed like them, pets, Swiss army knives,  and the icing on the cake: a live hermit crab, said Louis. 
So, girls, take note: Long gone are the days when fans simply brought flowers or threw their bras up on stage. Fans are getting creative. 
[Photo credit: Wenn]
More: