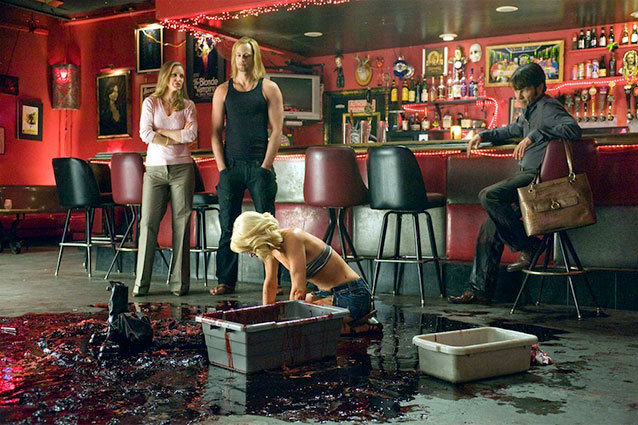 HBO
Figuring out who you are in the world can be daunting. Unless you're a vamp, in which case you pretty much know how you got where you are. But even the undead need a little advice now and then. So until someone makes a app for that, there is vampirewebsite.net.
Warning: the site is not for poser vamps. It's the real skinny for creatures of the night trying to locate vamp-friendly bars in their city, or who want tips on identifying a real vampire and pointers on how to tell friends and family about their predilection. There are even vampire jokes to break the ice when you do, although they're nowhere near as amusing as the tutorial about the dividing line between real vamps and energy vamps.
Best of all is the letter from a real life slayer who explains the complex web of rules and regulations regarding this somewhat arcane matter. It's a testimonial from a pal of the site's owner, who luckily didn't off our host. That would've been a stake to the undead body politic, for sure.