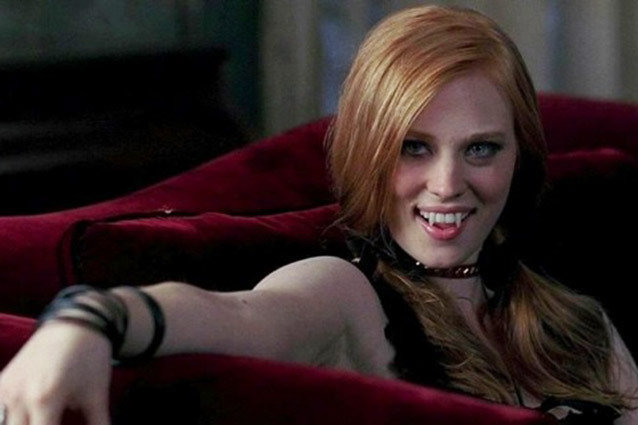 HBO
It's so hard to meet someone new in a town where you already know everyone. Thank god for Internet dating. Now we can find hotties, regardless of where they live. Or whether they have ice water coursing through their veins.
Vampire Passions is not a wittily constructed dummy site for HBO's True Blood. It's a full-on, 100% free, online dating site for vamps and vamp chasers. Whether you're a blood vampire or a psychic vampire — and who hasn't dated one of those? — there is something for everyone. Looking for your Dark Angel? He appears to be on there. Searching for female companionship from a Twilight hater? Spotted one of those as well.
Or maybe you're more comfortable getting your fangs wet with a fellow fan of vampire film, television and literature. There are forums, blogs and a tab for "Videos & Fun Stuff." You can fill in the blanks on that one.
But if you're undeadly serious about this particular dating niche, you may want to sign up for this site in blood. You can prescreen your dates by Type A, Type B or Type O.
There's also a Bovine blood option, "for moral reasons." Moo to that.