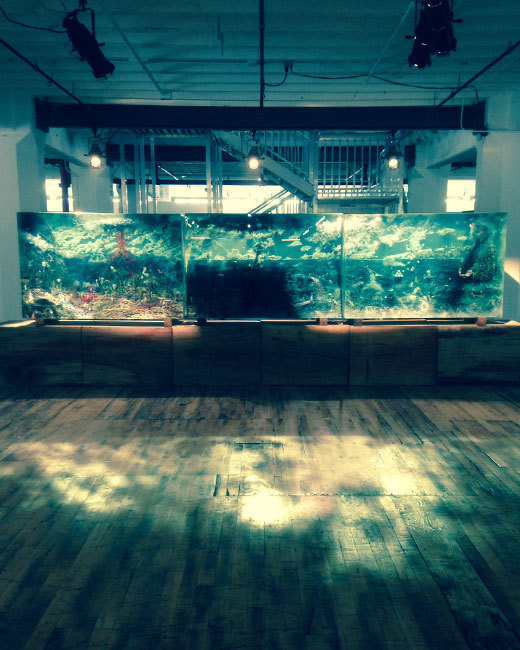 Photo of "After The Flood" by Dustin Yellin
When Hurricane Sandy swept into New York, huge chunks of the New York art scene washed out with the tide. Archives became flotsam, galleries were submerged, and artists lost their life's work. So the art community immediately rolled up its sleeves.
One year later, all hands are on deck again to realize curator Phong Bui's vision for Come Together: Surviving Sandy, Year 1, an intergenerational jamboree of 300 artists, from blue-chip to emerging,who have been galvanized in an ambitious statement of solidarity that might be as groundbreaking as the epic sweep of the show itself: there are four exhibition spaces over two warehouses, and a 40,000 square foot sculpture garden.
Half of the artists showing were directly affected by the storm, like Dustin Yellin, whose 24,000-square-foot artist's space in Red Hook was decimated, Marlene McCarty, who is still struggling to conserve a decade of monumental works on paper, and Deborah Kass, whose studio was kissed by Brooklyn's Gowanus Canal.
The rest are there in support, giving the exhibition its unifying theme. That would be soul, a Brooklyn specialty.
Come Together opens Sunday October 20 from 4-8pm. There's still time to hop on a plane. Brooklyn knows how to party.