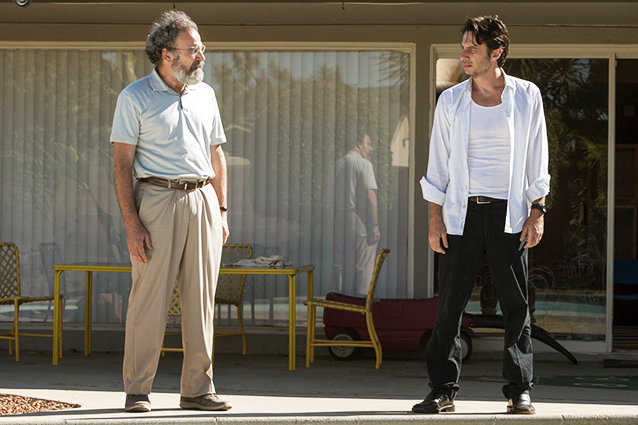 Focus Features
Homeland star Mandy Patinkin owes a fortuitous street meeting with Zach Braff for his role in new film Wish I Was Here.
The actor was walking along 7th Avenue in Manhattan, New York with his son Gideon when they spotted Braff - and he's now convinced the meeting served as an impromptu audition.
He says, "Zach tapped me on my shoulder and said, 'My girlfriend wanted to meet you'. We all said 'hi' and nice things to each other and then we walked off in different directions."
"A few months later Zach called me up and said, 'Can I send you a script?' I read it and I laughed and cried and couldn't believe how beautiful it was. He said, 'I'd like you to play the dad. Can you come meet me for breakfast?' "So we met on the upper west side of Manhattan and we had this great meeting. He took a selfie when the breakfast was over and the deal was done!"