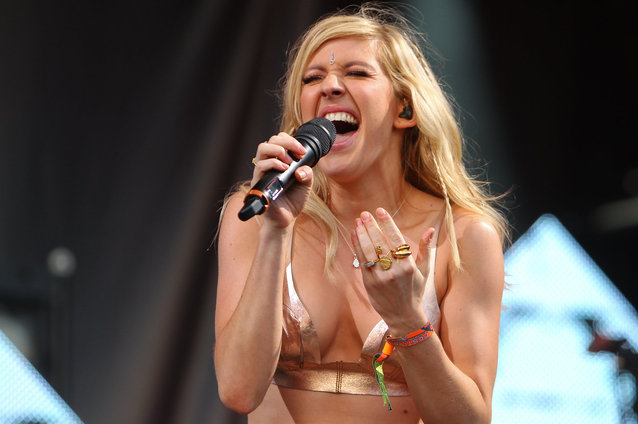 WENN
British pop star Ellie Goulding has denied rumours she has undergone breast enlargement surgery, insisting her chest swelled when she quit jogging.
The Burn hitmaker sparked speculation she has gone under the knife to boost her assets after wearing a series of revealing tops during recent concerts, but the 27 year old is adamant she would be too petrified to have cosmetic surgery.
Goulding insists her physical transformation is down to a change in her exercise regime. She tells Britain's Glamour magazine, "I'm petrified of anything like that. My friends will think that's hilarious. I ran every day for seven months, maybe too obsessively, and when I stopped I became curvier."
"My boobs look bigger because my waist is smaller. People underestimate how you can shape your body. Since I stopped eating meat and fish, my body's better than ever. I feel calmer, clean, although I drink and smoke. And - touch wood! - I never get ill on tour anymore. And it's always hectic, man."