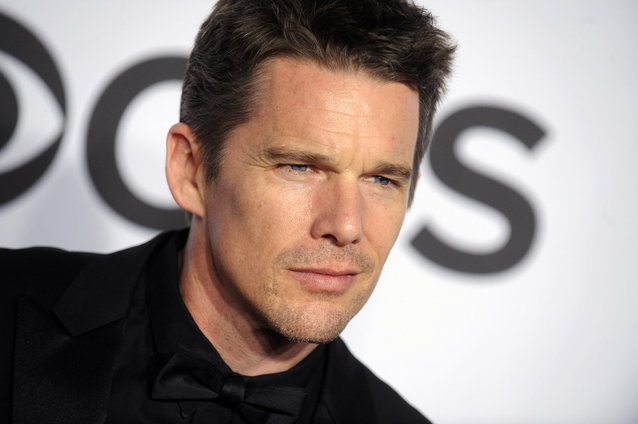 WENN
Movie stars Ethan Hawke and Patricia Arquette were shocked when they watched their new film Boyhood and saw in stark detail how they have aged over the course of 12 years.
Director Richard Linklater's ambitious project involved shooting scenes on an annual basis for 12 years to achieve a realistic ageing effect on its stars. The groundbreaking concept tested the actors' commitment to the role, but it also left them in a stunned silence when the finished work was unveiled at the Sundance Film Festival this year (14) and they saw themselves growing older over the course of the movie.
Hawke tells British magazine Radar, "It was pretty intense. When the movie started, I was like, 'Man, I still look good!'. But by the end... Everybody acts like it's surprising (when humans age), but it's happening all the time to everyone. We act freaked out about it but it's just the reality. The second you buy a car, it's a used car. That's the way we are: this machine is in action. I tried to be proud of it."
Arquette adds, "It was brutal."