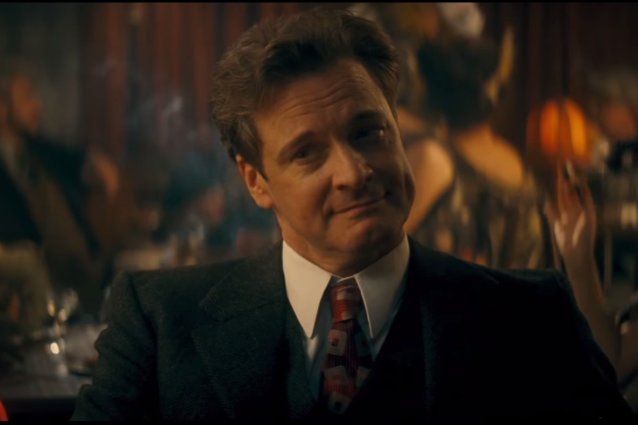 Sony Pictures
Woody Allen was thrilled when Oscar winner Colin Firth signed on to star as a cynical illusionist in his new film Magic In The Moonlight - because he wrote the part of Stanley with the British actor in mind.
The filmmaker admits Firth's casting was especially sweet because he has failed to land so many of the world's top actors for his film projects. He explains, "The guys are great but they are hard to get, they are always busy. I have called (Robert) De Niro, I've spoken on the phone to Dustin Hoffman and Jack Nicholson."
"Nicholson was going to do Hannah And Her Sisters. I wasn't thinking of Michael Caine at the time as I wasn't thinking of an English guy. It would never have occurred to me."
But when he started writing his latest project, he couldn't get past the thought of casting another Englishman, adding, "I was thinking of him as I was writing the movie and we were determined to have him, but he was scheduled to do another project."
"Fortunately for us, at the last minute his other project was postponed. Colin was the perfect person to play this because it requires a certain savoir faire (social grace). You want an elegant, good-looking person who can do the wit and can have that attitude without him getting on your nerves; someone you would like to watch for the whole movie."
Allen reveals the idea of casting Emma Stone opposite Firth came to him as he was working out: "I'm on my treadmill in the morning and I'm surfing through (TV channels) to kill the time and suddenly I would see these post-adolescent movies and think, 'Who's that girl? She's beautiful and she's very good'."
"I mentioned her name to Juliet Taylor, who casts for me, and she said, 'Yes, she's not just a pretty face. She's a very good actress'. She's very intelligent to chat with. She did such a good job she's in the (next) movie I'm doing now."
And it seems Allen is slowly getting his way when it comes to working with the world's top actors: "Now I am working with Joaquin Phoenix, a great actor, and Sean Penn... I would love to work with Kevin Spacey."