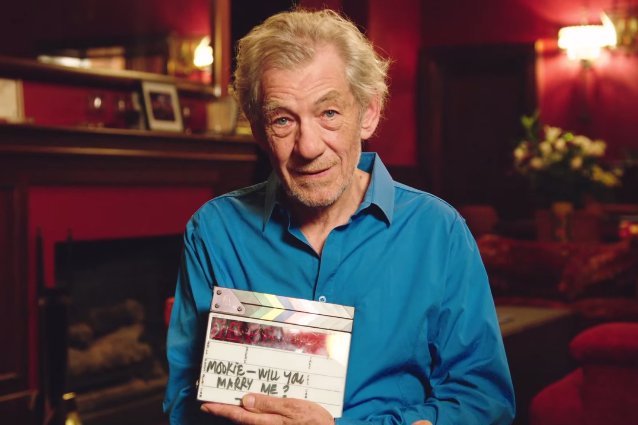 YouTube/BrettLotrietBest
Sir Ian Mckellen helped South African director Brett Best propose to his boyfriend in a YouTube.com video.
Best originally wanted McKellen's good friend Patrick Stewart to film the part but The Lord of the Rings actor stepped in when Stewart became unavailable.
In the clip, he talks to the camera while holding a clapperboard that reads "Will you marry me?"