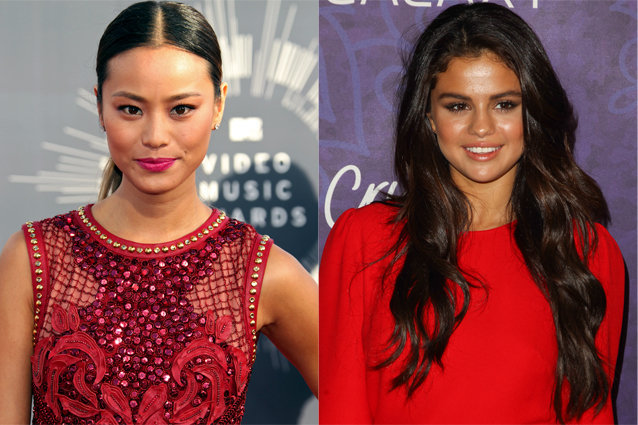 Splash News/WENN
Actress Jamie Chung is convinced her movie co-star Selena Gomez will be "fine" despite her rumoured reunion with troubled singer Justin Bieber.
Gomez and the Baby hitmaker have been dating on and off since 2010 and sparked rumours of a reconciliation last month (Aug14) when they were spotted together on a trip to Ontario, Canada, where Bieber grew up. Many fans fear Gomez will be dragged down by Bieber, who has had a turbulent 2014 with various scandals including a DUI arrest and a court case over an egg-throwing incident.
However, Chung, who stars with Gomez in upcoming comedy Rudderless, is adamant the young star will not be adversely influenced by her beau.
Chung tells the New York Daily News, "She has a good head on her shoulders. She comes from a really good family. In terms of her personal decisions, you can't tell someone what to do. They're going to discover that on their own. I have faith that she'll be just fine. I know who she is and she's a really great girl."