Kate Winslet is no stranger to superb fashion sense -- years of dazzling on the red carpet are proof of that. But whether she's at an awards show or lounging around in sweats, it looks like the talented actress can rock just about any look, no matter the occasion. Forget extravagant dresses, this girl looks good even without the glitz and glam. So it's really not surprising St. John chose her to be the face in their new spring 2012 campaign ads.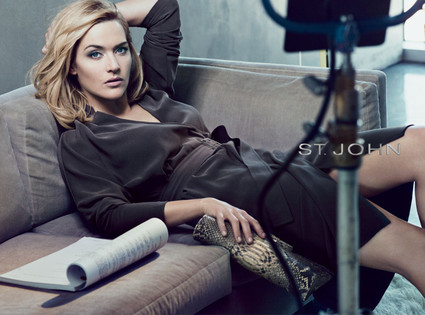 New photos of the ad just hit the web and I must say the 36-year-old star has never looked better.  Lounging on the sofa, Winslet is the epitome of sexiness and sophistication in her St. John duds, putting my entire wardrobe to shame. (Seriously, if only I looked this good at home). Suffice to say, the brand should be very happy with how the photos came out -- and apparently they are. E! Online reports that the label's creative director, George Sharp, gushed about the Oscar winner, saying, "Kate embodies the elegance of the St. John woman."
And the feeling is mutual. In a statement regarding the campaign, Winslet said, "It has been a great experience working with St. John. I am very excited for this upcoming season, George and St. John have created wonderfully chic and effortless styles for the modern woman." Past faces of St. John include the likes of Angelina Jolie, Gisele Bündchen and supermodel Karen Elson, but clearly Winslet is the best of the bunch. Whatever she's selling, I'm buying.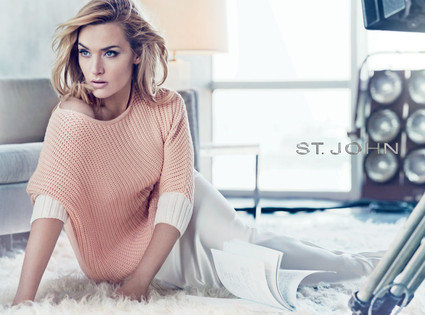 Click on either image above for more photos of Kate Winslet!
Source: E!