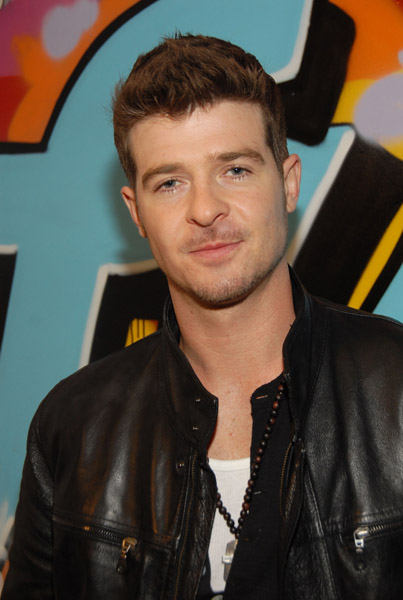 R&B singer-songwriter Robin Thicke was arrested for marijuana possession this afternoon in New York City. According to the New York Daily News, the patrol officers spotted Thicke smoking a joint while sitting in a Cadillac Escalade close to Gramercy Park.
A police source stated that Thicke "wasn't driving," and was arrested when "a small amount of marijuana was recovered on him." Another insider commented that the singer was co-operative throughout the entire process, saying, "He was taking pictures with the cops. They were coming over to him and getting autographs." His publicist had no comment on the matter.
Though you may not recognize Thicke by name alone, he's written and produced songs for Michael Jackson, Christina Aguilera, and many others. He also began recording songs himself, including his 2009 hit "Sex Therapy." His fifth album, Love After War, was released this past December.
Additionally, Thicke's father is actor Alan Thicke, who's best known for playing Jason Seaver in the TV sitcom Growing Pains. Thicke is also married to actress Paula Patton.