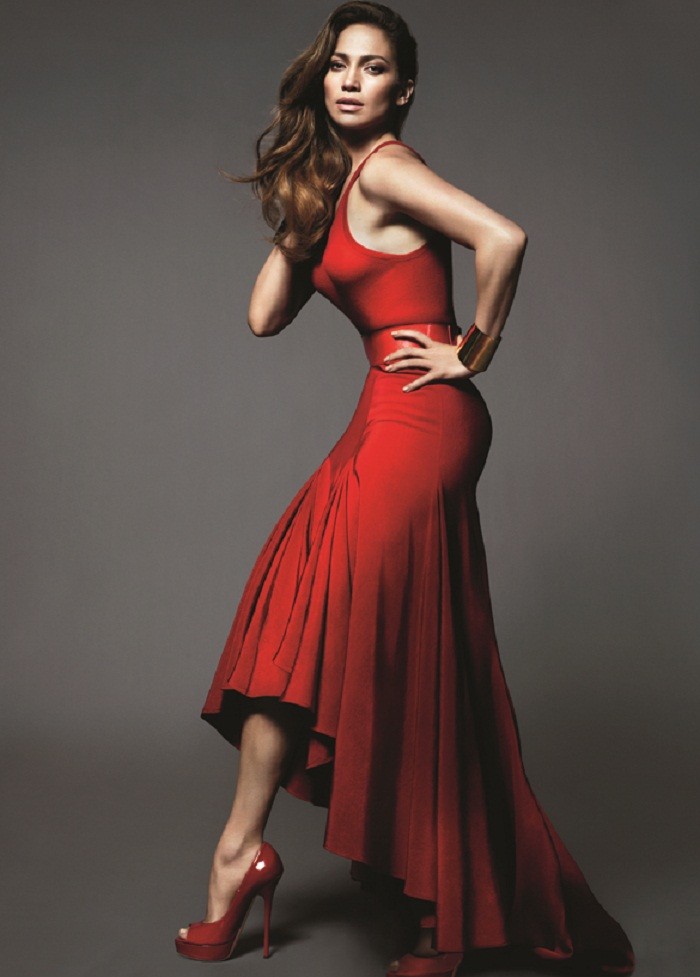 Insecure is not a word you would think to describe American Idol's only female judge, but Jennifer Lopez remembers being just that. Vogue magazine's April cover girl -- of the Shape Issue, no less -- admits Jenny from the Block "never gave myself any credit". But ex-husband Marc Anthony helped her change her way of thinking. "He always told me what a beautiful voice I have," she says. "He was like, 'It's in there; you just gotta let it out.'" It was then that Jennifer realized "people are not giving me jobs because they feel sorry for me! I am an actress. I am a singer. I am a performer. That's what I do! Once I started giving myself a little credit, the whole word opened up."
And even though the triple threat is now navigating the world without the help of her ex, being alone taught her a new lesson. "If you don't love yourself, you can't love anybody else. And I think as women we really forget that. All we want is to be happy, to feel secure, to feel understood. But you can't look for somebody else to do that for you."
See which American Idol singer was last eliminated, and which made it into the Top 10 in our Recap story.
Source: Vogue