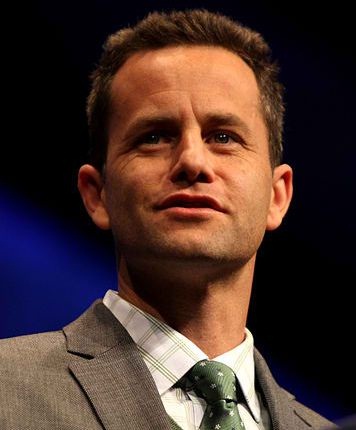 On March 5, Kirk Cameron appeared on Piers Morgan Tonight, sparking a great deal of animosity when he voiced some very antagonistic feelings about homosexuality and the LGBT community. One of Cameron's particularly controversial viewpoints was his expression that homosexuality is "destructive to so many foundations of civilization."
On March 20, Cameron, 41, made an appearance on Today, responding to the public backlash from his Morgan commentary. Cameron defended his inflammatory remarks, and touted a contradictory defamation of the idea of bullying. "When people start bullying one another and calling each other names for those different convictions, then I think you get into problems. I've also been on the receiving end of that."
In response to Cameron's message, GLAAD Director of Communications Rich Ferraro tells Hollywood.com exclusively, "While Kirk continues to play victim, it's LGBT young people who are bullied and made to feel unworthy when people use the media to wrongfully call LGBT people 'unnatural.'"
Ferraro also expressed an appreciation for the colossal negative response Cameron has received from the public, not excluding many of his peers in Hollywood. "With so many Christians, celebrities, and allies speaking out against his outdated remarks, it's clear that America thinks the only thing that is 'detrimental' are anti-gay views like this," he says.