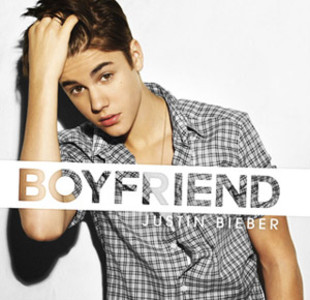 In his new highly-anticipated single, "Boyfriend," 18-year-old Justin Bieber gives fans a glimpse into what his relationship might be like with girlfriend, Selena Gomez. In the 20-second YouTube clip of the music video Bieber, dressed in a white shirt and black leather jacket, sings about "chillin' by the fire while we're eatin' fondue." And the romantic lyrics don't end there. The self-described "gentleman" says he "can take you places you ain't never been before" because he's "got money in my hands that I'd really like to blow."
The more mature single is available now on iTunes and is the first off his new album, Believe, which will be released later this year. Though fans got a look at the cover art when they were asked to vote on their favorite at the beginning of March.
What are your thoughts on the soon-to-be released video?