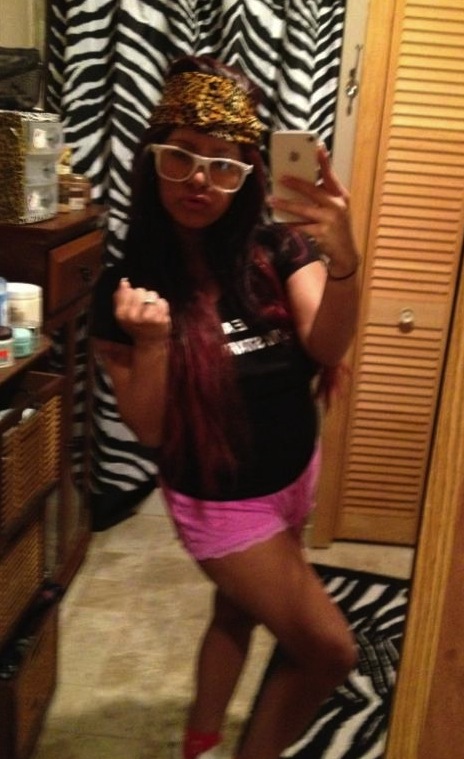 Nicole "Snooki" Polizzi sure is going to be one protective mama. She's already warning people to stay away from her kid... and the baby isn't even born yet.
"Preggers power," Snooki tweeted on April 4. "I'll cut a b*tch if you mess w my baby!" Yikes. Do you really want Snooki coming after you? I think not.
And Snooki will soon have a brave hubby to back her up too — she's already referring to her fiance Jionni LaValle as her husband. "Waiting for my golfer hubby to get home," she said. "I miss u."