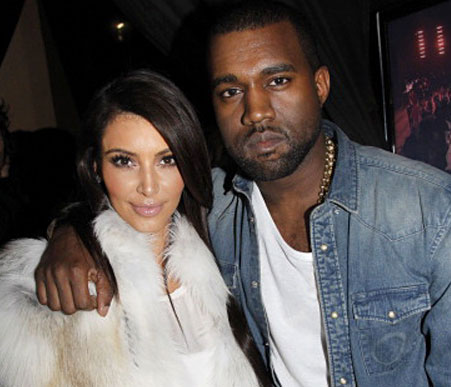 Kanye West might be "Stronger," but it seems he might also be better, as far as Khloe Kardashian is concerned. In fact, Khloe is quite pleased that her co-star — er, sister — Kim Kardashian has moved on from Kris Humphries to the musician. "I like Kris as a person," Khloe told Ellen DeGeneres Tuesday, in an interview airing Wednesday. "I just did not like them together."
Of course, it wasn't just America who could predict alliteration-happy Kim and Kris headlines were short-lived. Khloe told DeGeneres she knew the now-divorced couple didn't belong together. "Yeah, I was the only one to tell her," Khloe said. "I don't know why no one else told her that. She got mad at me. [But] I like being honest. You'll get mad. You'll get over it. You're my sister there is nothing you can do. You're stuck with me. I haven't said that yet but, I told you so... " 
But prepare yourself for alliteration-happy Kim and Kanye headlines. "Honestly, we've known Kanye forever," Khloe told DeGeneres. "He's been a great family friend ... I think they're cute together. I think Kim and Kanye have known each other for a long time. I think that they're good friends and they're compatible. I think a friendship is where good relationships stem from." Your move, Ryan Seacrest.
Watch Khloe's interview with Ellen below.

More:
Inside Kim and Kanye's Lunch Date