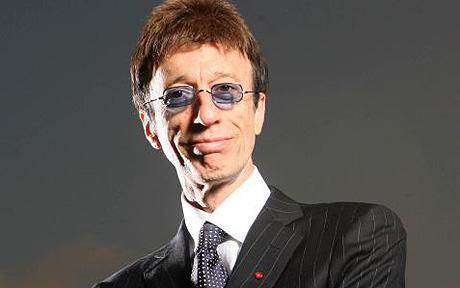 Bee Gees' co-founder Robin Gibb has "contracted pneumonia and is in a coma," according to a statement on his website. "We are all hoping and praying that he will pull through."
The news comes less than six months after the 62-year-old singer suffered abdominal pains, later to find out he had liver and colon cancer. He was thought to have made a recovery. Especially troubling is his twin brother and fellow Bee Gees member, Maurice, died in 2003 after falling ill with intestinal problems that also started out as stomach pains. He was only 53-years-old.
Fans from around the world have been leaving messages of support and wishes for a full recovery on the singer's Facebook page.