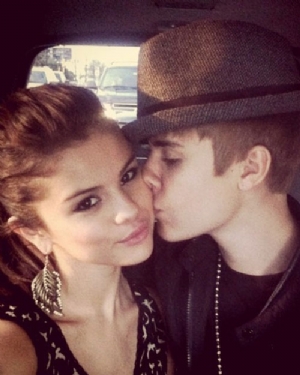 In case a teary-eyed tween hasn't broken the news to you already, 18-year-old Justin Bieber and and 19-year-old Selena Gomez are planning to get engaged — if you believe the rumors that have exploded on Twitter, that is.
The teen idols were spotted checking out diamond rings in several major jewelry stores, according to the Chicago Sun-Times and some insiders apparently claim they'll soon be engaged. "So many people would flip but if Justin and Selena at some point announced they were engaged I'd be happy," Tweeted one Bieber fan. "They're so cute! Selena Bieber lol." Many other Beliebers are crushed because they hoped to marry him... after they graduated middle school and actually met Bieber, that is.
What do you Beliebers and non-Beliebers think, has the Chicago Sun-Times started a crazy false rumor? Is the Biebs really ready to make Selena an honest woman?
More:
Justin Bieber Teases Fans With New Video
Justin Bieber Joins Leonardo DiCaprio and Ashton Kutcher's $100K Hybrid Car Club
'The Voice' Recap: Please Welcome Justin Bieber