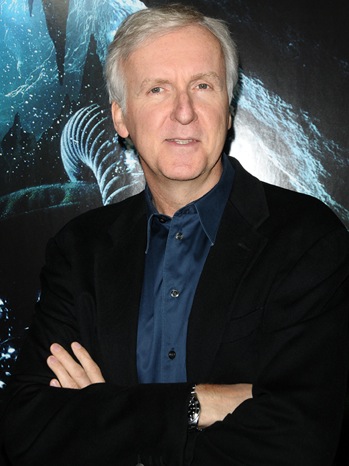 From E.T. to Avatar, famed director James Cameron seems to have a fondness for space. So it was a natural fit for Planetary Resources who revealed that the 57-year-old Canadian director is one of the investors — along with Google's executive chairman, Eric Schmidt and billion co-founder, Larry Page — backing a new space exploration. (And since Avatar 2 isn't going to happen anytime soon, he appears to have some free time on his hands.)
Many of the details are said to be released in the coming week, but a press release issued by the company did say that their plan is to combine the sectors of "space exploration and natural resources," something they hope will add "trillions of dollars to the global GDP."
Exploration is nothing new for Cameron, an avid deep-sea explorer. who just recently completed a record-breaking Mariana Trench dive. The dive had nothing to do with the Avatar sequel, which he revealed will take place partially underwater, but perhaps his space exploration does? Definitely the easiest way to write it off as a work expense!