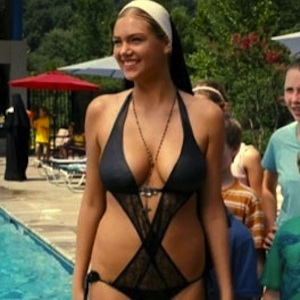 Exactly what percentage of your private area has to be covered in order to make it past YouTube's censors? Allow Kate Upton to demonstrate!
Yesterday the video site temporarily removed this clip of the Sports Illustrated model dancing to Rej3ctz's "Cat Daddy" at the behest of photographer Terry Richardson. However, today the video was back up with only a mild content warning regarding her two sizes too small bikini. "With the massive volume of videos on our site, sometimes we make the wrong call," said a YouTube spokeswoman. "When it's brought to our attention that a video has been removed mistakenly, we act quickly to reinstate it."
More:
Is 'Sports Illustrated' Cover Girl Kate Upton Dating Mark Sanchez?
Kate Upton in 'Three Stooges': Catholic League Is Nun Too Pleased
[EW]