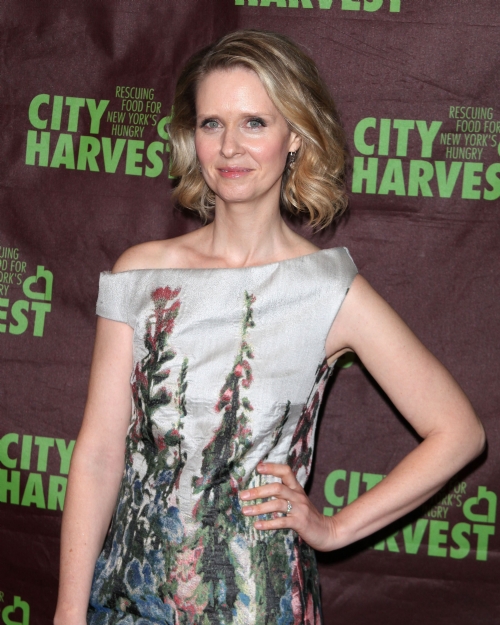 Cynthia Nixon
finally
made it official: the Emmy-winning actress, best known to the masses as Miranda from
Sex and the City
, has married her girlfriend
Christine Marioni
after their three-year engagement. (We couldn't help but wonder, if it had been another two years, would it have gotten
the movie treatment
, too?)
According to
People
, Nixon, 46, and Marinoni, 45, wed on Sunday, May 27 in New York. The couple, who have been dating since 2004, have a 1-year-old son Max together. (Nixon has two other children from a previous relationship.) In a statement given to
People
by her rep, "Nixon wore a custom dress by Carolina Herrera" to the long-awaited nuptials. Carrie would be so proud.
The wedding came as an especially joyous one for the couple, who became engaged at a time when same-sex marriage was not yet legal in the state of New York. Nixon, who was recently seen on Broadway in the cancer drama
Wit
(which earned her a
Tony nomination
,) told
Newsweek
in 2011 after that law was changed, "As a nation, I think we're at a turning point in the fight for marriage equality. For the first time, a majority of Americans say gay people should be allowed to be married – not just allowed to have civil uniones, but marry. The distinction is important: when you say to somebody, 'This is my wife' or 'This is my husband,' everybody understands." 
So congrats Cynthia, on starting the next chapter with your wife Christine. 
More: