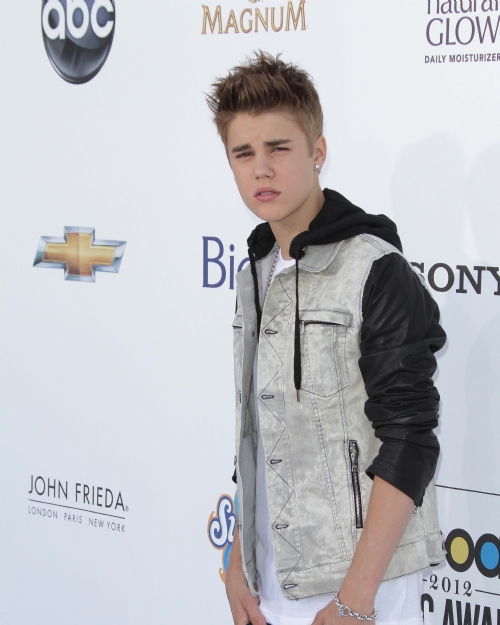 Justin Bieber never in trouble with the law? Never say never. The Associated Press reports that the 18-year-old heartthrob pop star is wanted for questioning by the Los Angeles County Sheriff in regards to an alleged scuffle with a photographer over the weekend. 
A paparazzo who was apparently trying to snap a picture of Bieber and his girlfriend
Selena Gomez
 while they were walking out of a theater on Sunday, May 27, claims he was roughed up by the singer and was taken to the hospital after complaining about pain in his chest. 
The photographer has since been released and Bieber's publicist did not respond to the
AP
's calls for a comment. Bieber, on the other hand
tweeted
a possible response to the news to supportive fans, posting, "so we work hard. we grind it out. nothing is stopping." 
Has Bieber officially turned the page from 'tween to full grown man and possibly a tough guy? (Hey, don't laugh, there was an entire
GQ
article pondering that very same thing!) 
Yes or, like, baby, baby, baby no? Share your thoughts in the comments section below. 
[Photo credit: DailyCeleb.com] 
More: