While it's completely normal for Hollywood stars to have killer bodies, few love to show off their naked selves more than Rihanna. If there's a photo op, it's more than likely this girl will be showing some skin. In fact, the singing superstar recently stripped down to the (very) bare minimum as a way to promote her new perfume, which is ironically called "Nude."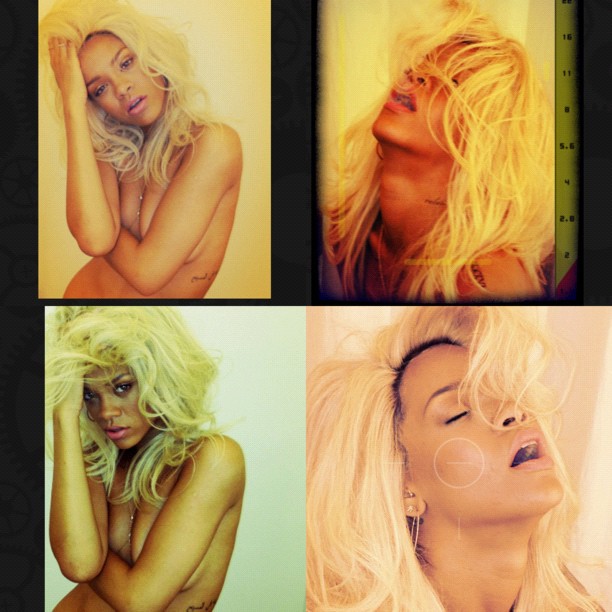 The singer's friend Melissa Forde posted the provocative pics on Instagram of a topless Rihanna donning a blonde wig with the caption, "#Nude Behind the scenes for new fragrance photo shoot."
"Nude" is Rihanna's third scent in the fragrance game, following her successful Reb'l Fleur and Rebelle perfumes in 2011. But this 24-year-old star isn't the only celeb who has decided to use her fabulous assets to garner the attention of a perfume product. Jennifer Lopez, Halle Berry, and many more of Hollywood's sexiest have opted to appeal to the public's sense of sight in order to launch their own unique brand of fragrances. Smelling good can only get you so far — it's all about what you see!
Jennifer Lopez, "Glowing"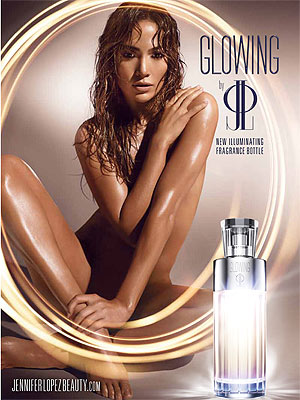 Halle Berry, "Halle"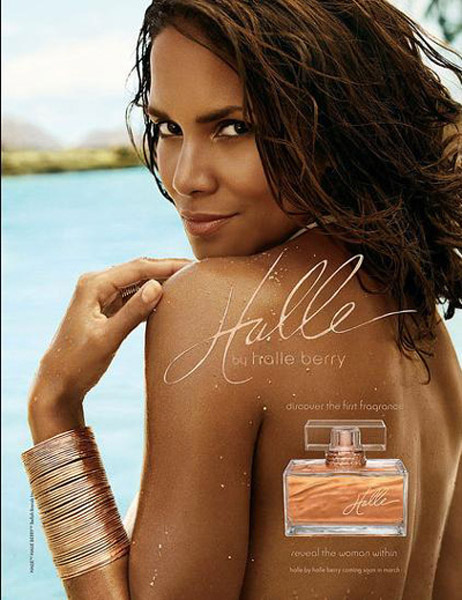 Next: Carey on for more racy celeb ads.Mariah Carey, "M"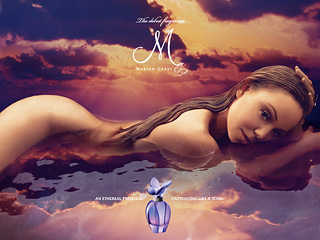 Natalie Portman, "Miss Dior Chérie"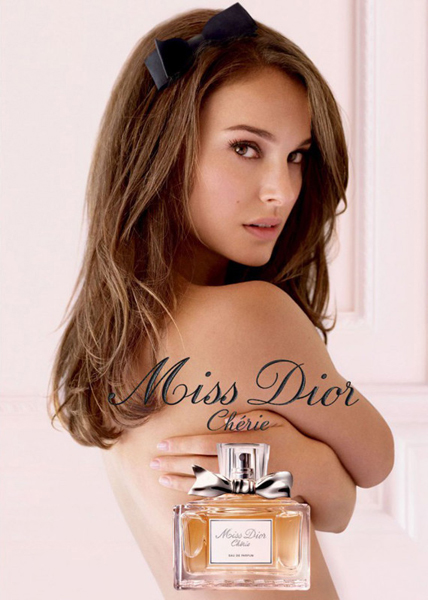 More:
Rihanna Reveals Nearly 200 Topless Pics from 'Where Have You Been' Shoot